I am way behind on a number of tech reviews, but I'm hoping to catch up soon. Please bear with me.
Earlier in the year I had a disappointing experience with the new Dell XPS 13 and Linux. It was especially hard because I really loved that hardware – not since my first Powerbook have I felt such an attachment to a laptop. I was happy to learn later that there were kernel-level issues with the hardware that had to be addressed, so it wasn't just my lack of ability in dealing with Linux.
While that story is not over, I did send it back and decided to check out Dell's other Ubuntu offering, the powerful M3800.
I dutifully placed an order for the Ubuntu version of the laptop, and since it is much larger than the XPS 13 there were more options. I liked the fact that I could get an SSD as well as a standard HDD, so I chose the 256GB SSD option and a 1TB HDD. I travel a lot and thought it would be cool to carry more media with me while still having a fast primary drive.
The order process was pretty painless. Still not as streamlined as the Apple Store, but not too bad.
Then I waited.
My expected arrival date kept slipping. This went on for several weeks until I got an e-mail that, due to a misconfiguration, my order was canceled.
Considering that the website pretty much walks you through the ordering process and indicates any kind of impossible combination (such as a larger battery and an extra drive, since they can't both occupy the same space) I was confused and a little torqued off.
After a few days to calm down, I decided to retry the process. It turns out that the "misconfiguration" was due to the extra drive, which was surprising. Order it with Windows? No problem. Check Ubuntu and it fails.
Grrr.
I did some investigation and was led to believe that the M3800 Ubuntu version ships with a vanilla 14.04 install. So I decided to pay the Microsoft tax and order the hardware I wanted, and then to base it and install Ubuntu.
This time the process was much smoother, and the laptop even arrived about a week earlier than they told me it would. It was a pleasant surprise.
The shipping box was a bit dinged up: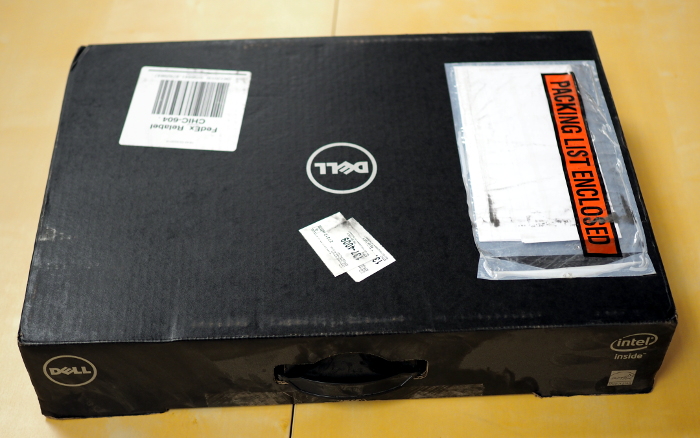 But they did a good job of protecting the actual laptop box: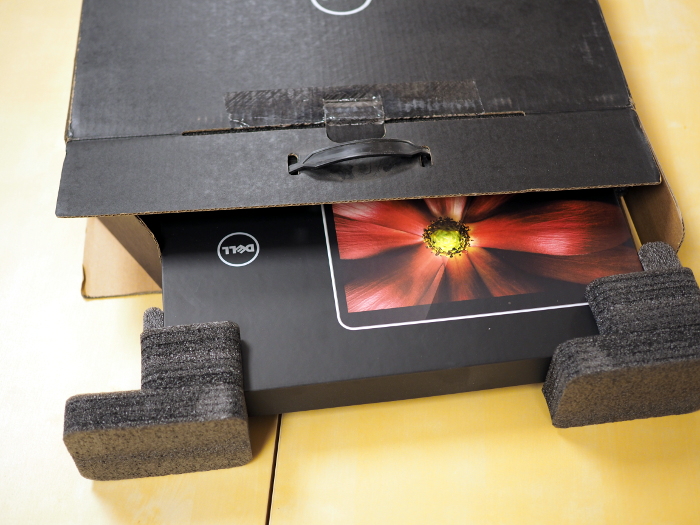 There were actually two boxes, one holding the laptop and one holding accessories: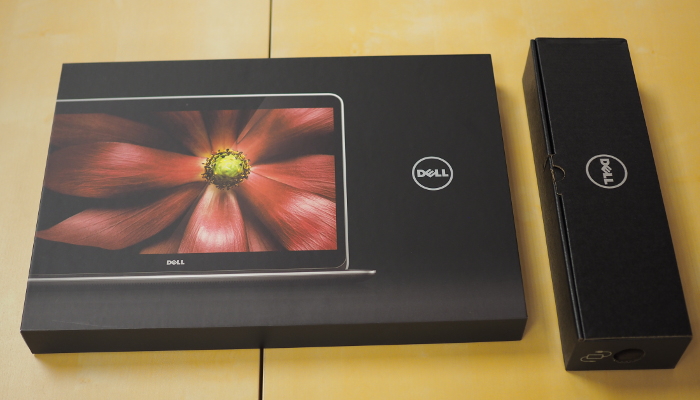 All in all, it was a decent unboxing experience: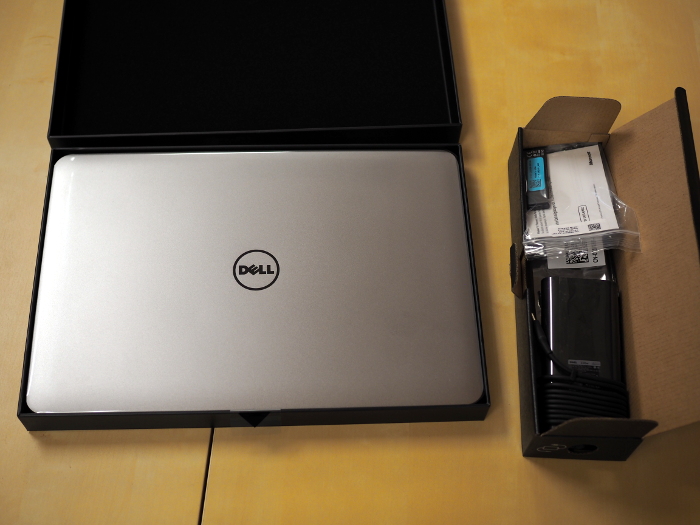 The accessories included the power brick, a restore USB stick and a USB Ethernet adapter.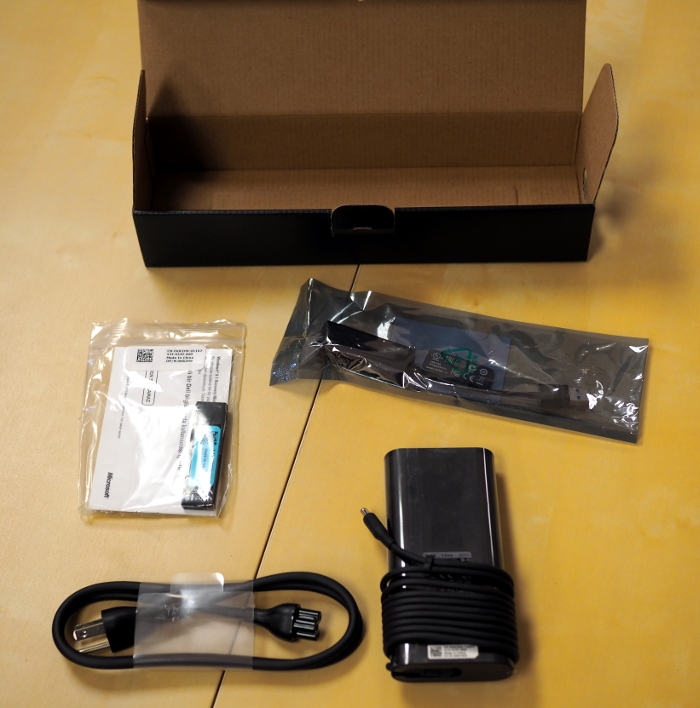 I liked having the Ethernet adapter since I've found installing Linux on a laptop works best when wired. While a lot of modern distros ship the proprietary wireless drivers needed, many times they aren't enabled during install.
I got the HiDPI touchscreen option (3840×2160) and so I decided to install Linux Mint on it. I figured that if Ubuntu worked on it, I should be able to get Mint to work, and I prefer Cinnamon to Unity, plus Mint handles HiDPI screens much better than Ubuntu. Ubuntu has a scaling factor but it doesn't really apply across the board, so you end up seeing things like clipped text under icons, etc., and sometimes the selection boxes can be very small. I believe Mint does what Apple does and just doubles everything (i.e. represents system graphics with four pixels instead of one).
This system is screamingly fast (I got the Quad Core 3.3GHz CPU and 16GB of RAM) and the display is solid, but as someone who uses desktops primarily, I wasn't used to using such a large laptop (although it was quite thin).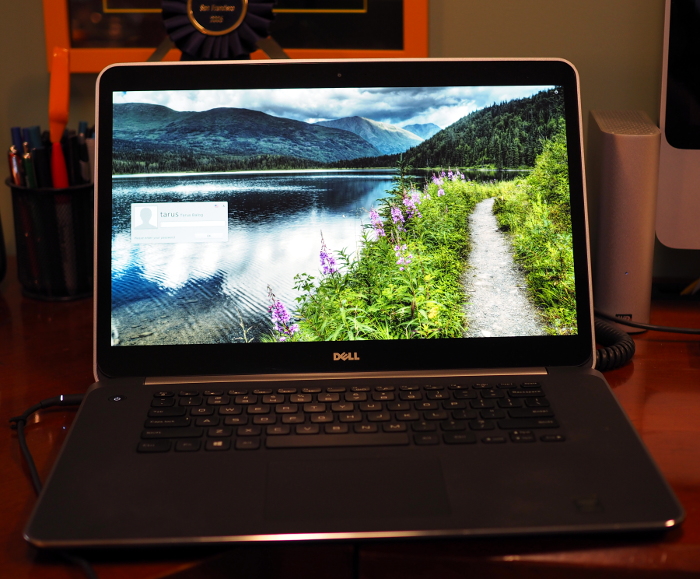 Mint worked pretty well, but there was a frustrating issue with the clickpad. Sometimes I was unable to select a piece of text on the first try. On a second (or sometimes third attempt) it worked fine, but I could never get the behavior to go away entirely. I have found hints on the Intertoobz that suggest it is a known issue with Cinnamon, so perhaps it will be addressed in 17.2.
My main issue with the unit, outside of the size, was the battery life. I could sit and watch the battery percentage drop, about one percent a minute. This was in light duty mode, such as writing e-mails and browsing the web. While 100 minutes of battery life isn't terrible, it is less than half of what I am used to.
I took a guess that part of the problem could be in the weird hybrid video controller setup they use. There is both an NVidia card and an Intel card in the unit. I installed bumblebee and that seemed to help some, but it didn't make the power issue go away.
[Note: as an aside, many thanks to Arch for having such amazing documentation]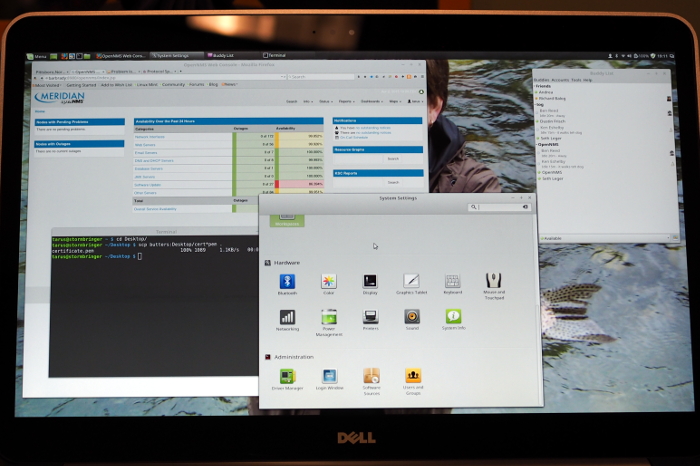 Overall, if I was looking for a laptop to replace my desktops, I would have tried to stick with it longer. But the size coupled with the battery issues made me send it back. I was still in love with the XPS 13 so I decided to just wait until they supported Linux on it.