Day Three of SCaLE kicked off the start of the main conference, which meant I spent most of the day in the AWS booth.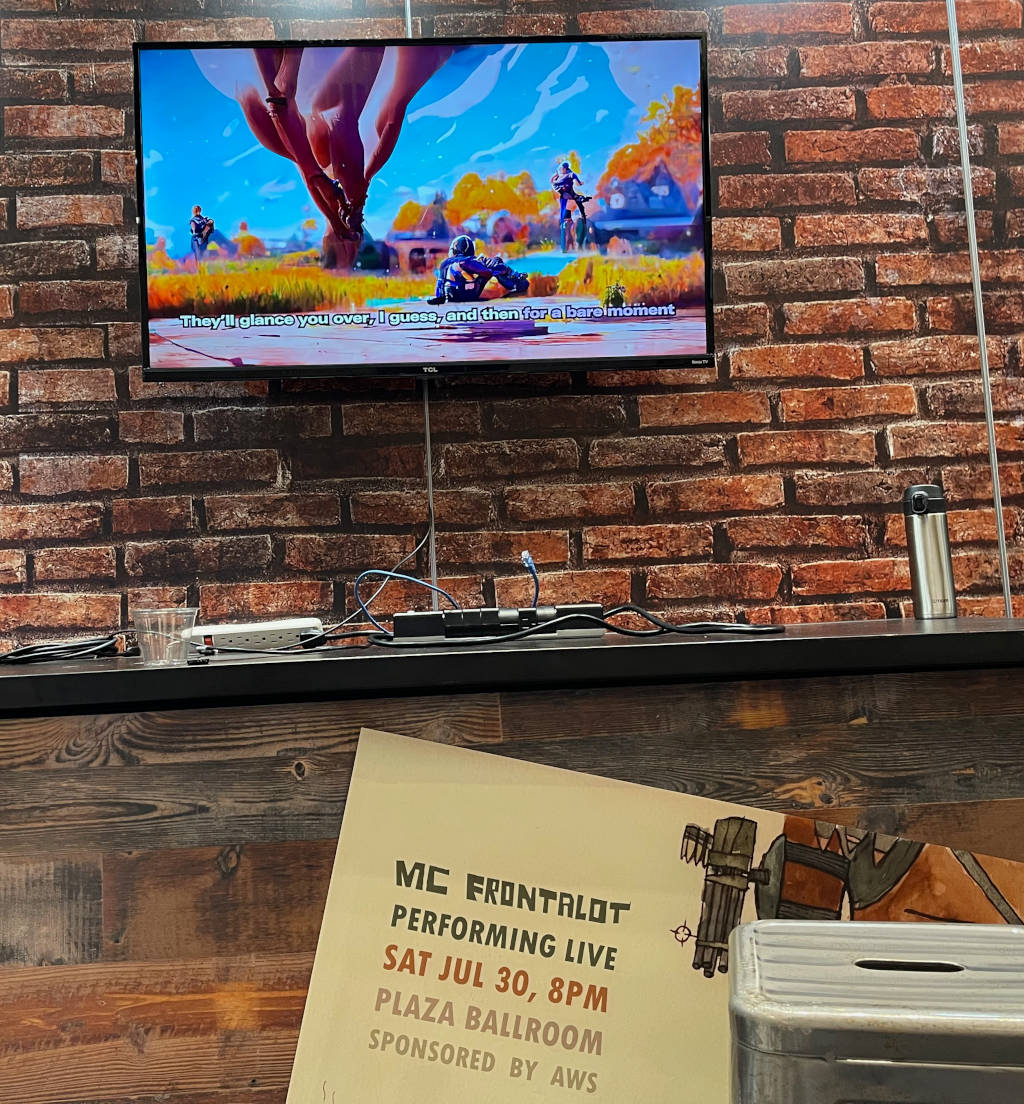 Traffic was pretty good and I got to talk with a lot of interesting people. I did take a break around 2pm and noticed from Twitter that I was missing a talk by Frank Karlitschek of Nextcloud fame, so I skedaddled over to his room to catch it.
It was pretty good. It focused on how copyleft-style licenses are often better for business since they level the playing field for all contributors, versus a number of newer licenses that are more "source available" instead of "open source".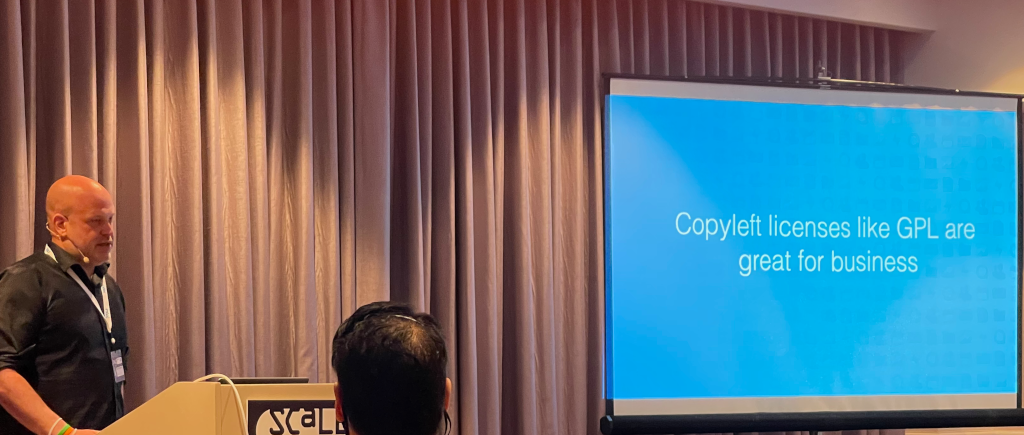 Please note that I'm an unabashed Nextcloud fanboy so I have some biases. (grin)
The big evening event was "Game Night" where they turned the basement ballrooms into a big gaming playground. From the classics such as checkers and chess, to Vegas-style games such as roulette and blackjack, up to the most modern of games using VR, there was something for everyone.
AWS sponsored the music for the event, and I was eager to see MC Frontalot perform. He didn't disappoint.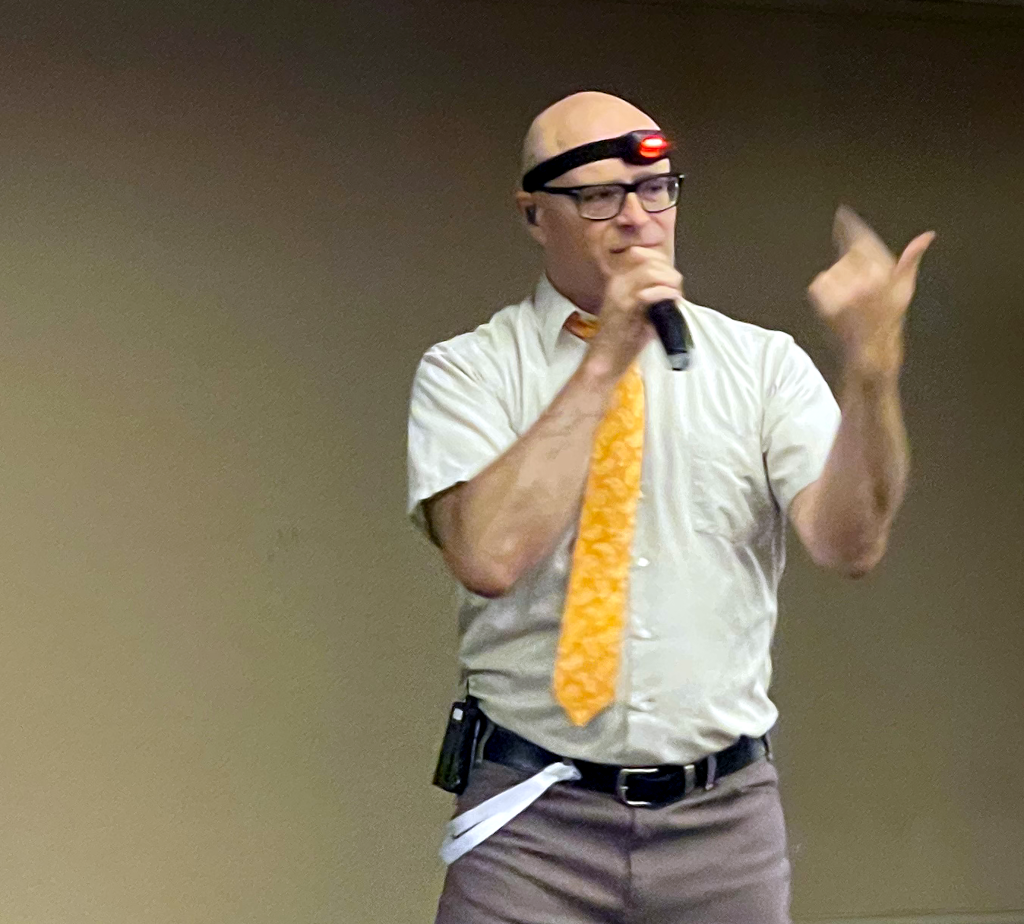 He did an hour-long set spanning the classics to the newer stuff, including "Secrets From the Future" featuring a video generated using AI.
Afterward he hung out at the merch table to chat with folks, and I got to spend some time with a new friend named Silona Bonewald.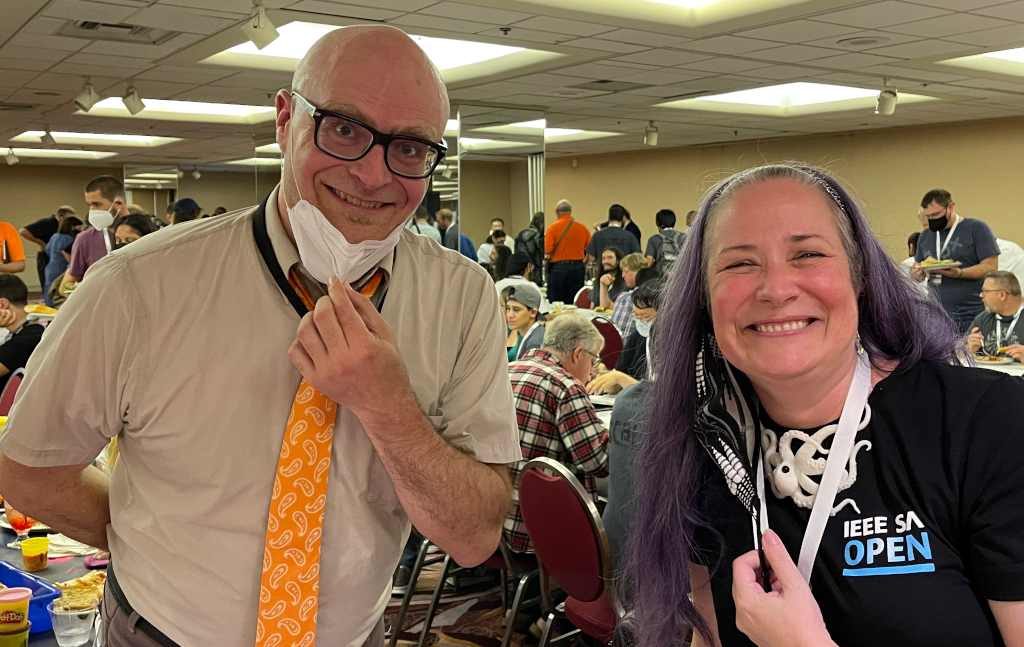 I was introduced to Silona through Spot as she was on the same hotel shuttle bus when we arrived on Wednesday evening. She is in charge of open source at IEEE as well as being a Burner, and I always look forward to chance to talk with her.
Today is the final day of the conference, and remember if you are reading this before 1:30pm PDT there is a raffle for an awesome 3D printer at the AWS booth, so come by to get your ticket.