After a rather active night on Saturday, Day Three of SELF was more sedate. I took some time to take pictures.
As a sponsor we had a room named after us, which was cool: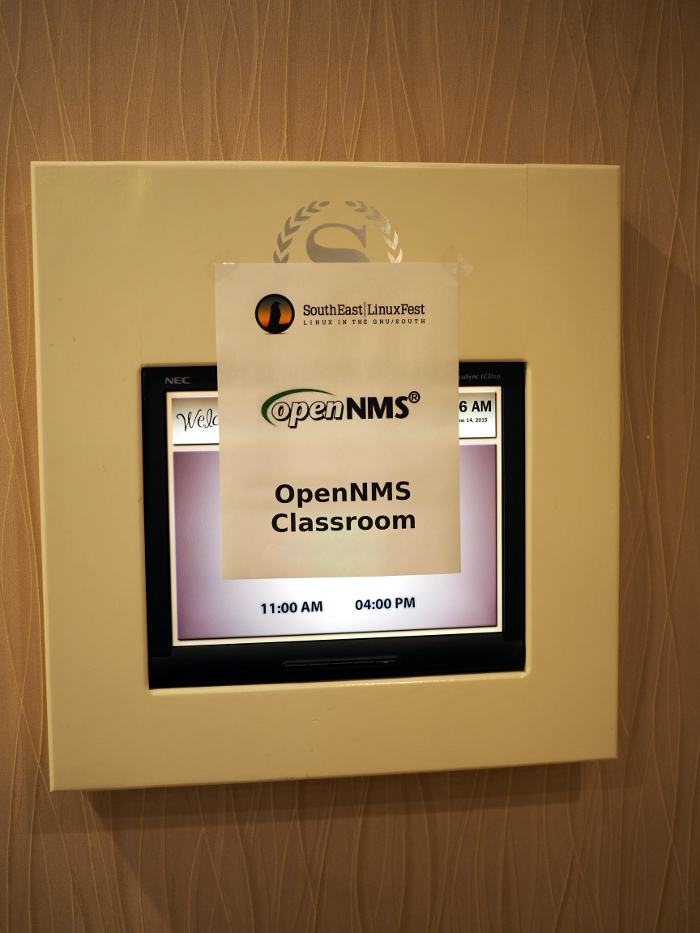 The project booths/tables were set up in the hallway around the meeting rooms. There was a table staffed by Google: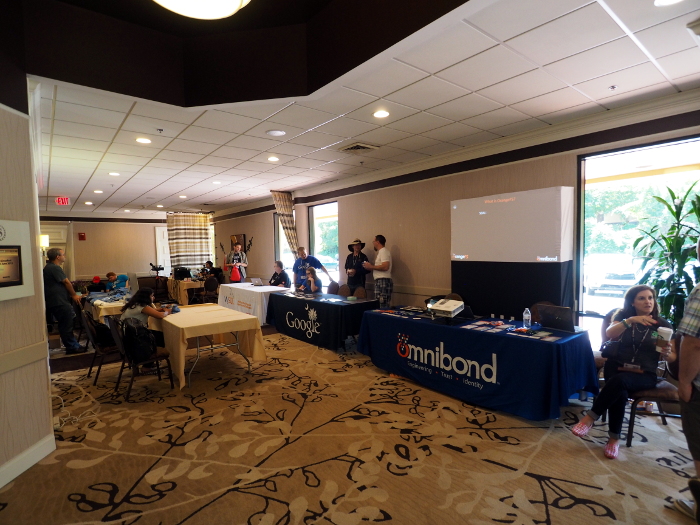 and I was able to get a "Google Cardboard" kit which I plan to review a bit later. The Ubuntu folks were there as well: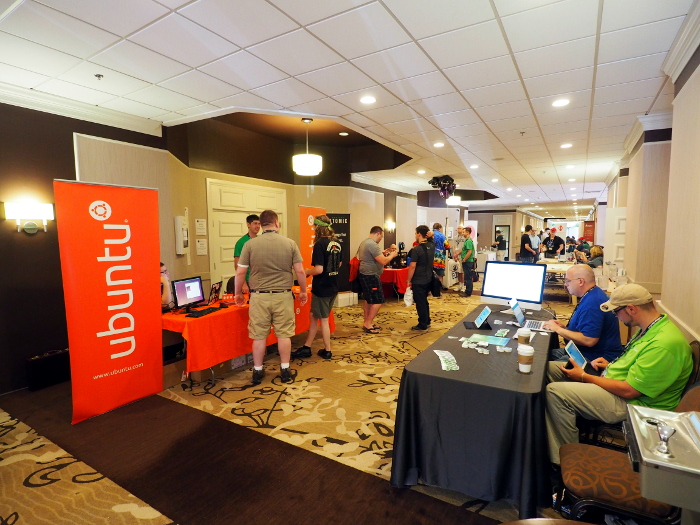 and Spot was there representing Red Hat with his 3D printer. Mini-Groot from Guardians of the Galaxy seemed a popular choice.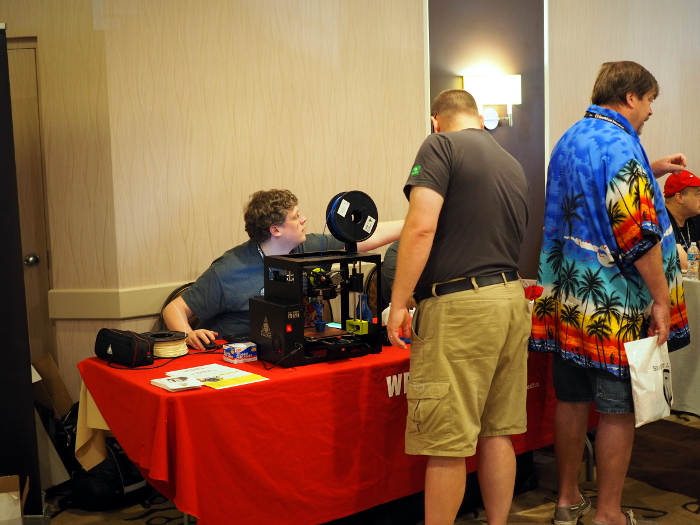 Overall, while this conference wasn't as heavily attended as, say, SCaLE, the average knowledge of the attendees was much higher and we had some great conversations. The people who stopped by the booth seemed genuinely interested in learning about OpenNMS versus gathering swag, although we managed to give most of the stuff we brought away.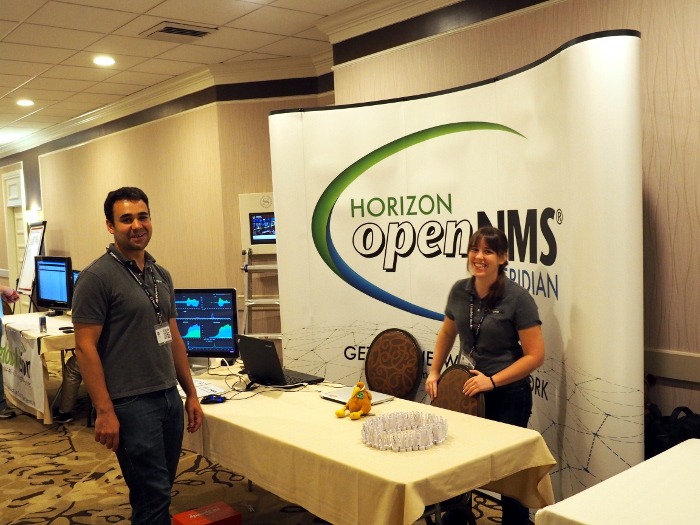 Since we were monitoring the show network, we decided to leave when the number of associated devices dropped below 60, which turned out to be about an hour before the show was supposed to end. I always feel bad if I leave early, but we've been pretty slammed lately, so being able to get home a couple of hours early was nice, and now I have next year's show to look forward to as well.