Thursday turned out to be picture day. We had some people leaving a little early so we decided to get our group picture done in the morning. Recently the school added a new Goldy Gopher statue near our dorm, so it was the logical place for a photo.
It also worked out that Goldy would fit in a 3XL OpenNMS shirt (grin)

I even took the opportunity for one of them there "selfie" thingies: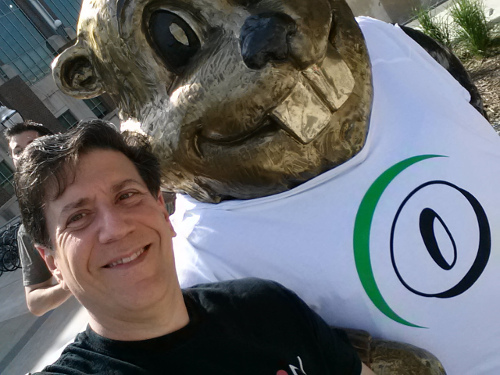 Don't expect to see many more, but I was told it would be "ironic" (grin).
There was some real work done as well. We are getting much closer to a 1.0 release of newts (http://www.newts.io), the NEW Time Series database built on Cassandra. The speed is pretty amazing, with sustained writes of 50K+ data points per second.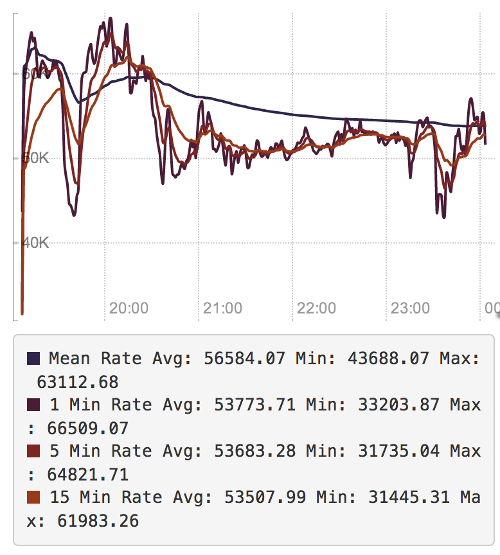 For testing we've been using some weather data that contains 1.2 billion data points, but even at 50K per second it takes six hours to import.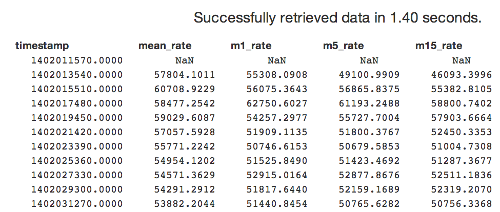 Note that this was done on Matt's laptop and one Cassandra node. On server hardware it should be much faster, and Matt and Eric have worked very hard to make it linearly scalable: two nodes are twice as fast, four nodes are four times as fast, etc.
The whole Internet of Things paradigm requires the ability to manage massive amounts of time series data and we are getting close to making it a reality.
I am also dealing with the reality that I ate way too much pizza in the last 24 hours. Thanks to Chris Rodman and the good people at Papa John's Pizza, we had a pizza feast: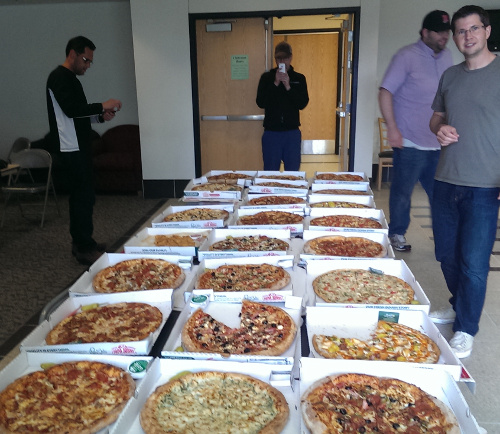 (burp)