When Joe, our summer intern, came to interview he wore a suit. This is rarely a bad idea, but we thought it would be funny to all dress up on his first day in the office.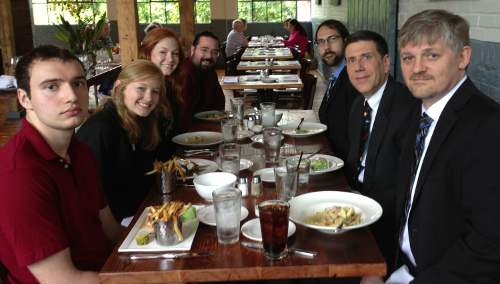 Well, he decided it would be funny to wear a suit on his last day, which was Thursday.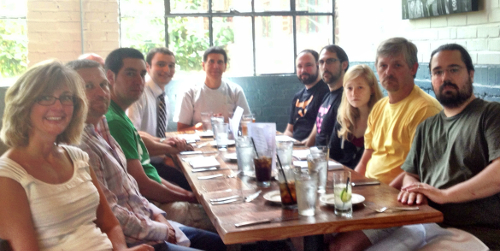 We decided it to return to the same restaurant and take another picture. Of course, he looks sad in the first one and happy in the last one, so I don't know what that says about our work environment, but we sure enjoyed having him around this summer.