My Thursday morning started off with a visit with Matt and Moira at the City of Portland. One of the reasons I like this city is that they are also cool enough to use OpenNMS, and I had a nice lunch discussing tech and politics during another amazing Portland summer day.
Afterward I did have one little errand to run, just on principal.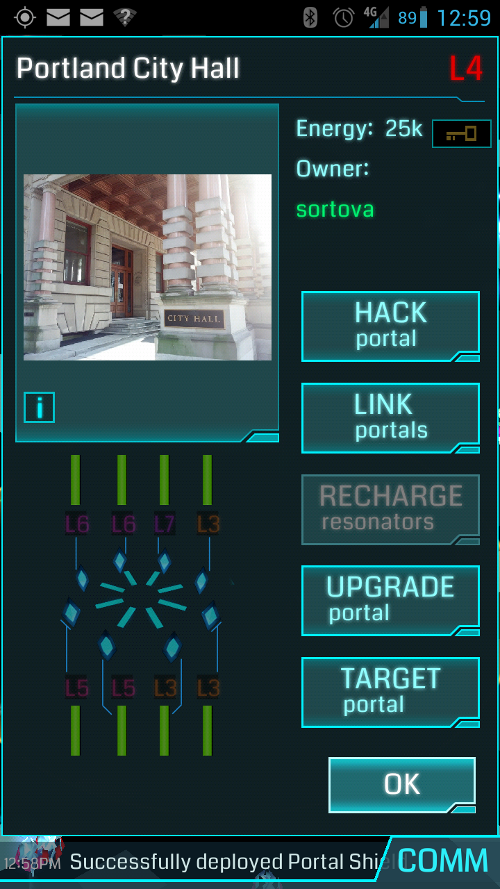 When I made it to the convention center, there was one stop I wanted to make before the show ended and that was the New Relic booth.
Although they have been around since 2008, I had never heard of New Relic until just recently when they hired MC Frontalot to make a video. They have raised over US$115MM for their hosted application monitoring platform, which is amazing until you find out that their Chairman is Peter Fenton. You have probably not heard his name unless you follow Silcon Valley venture capital, but Peter has been involved in every big deal in the open source space, so he has this reputation of having the Midas touch.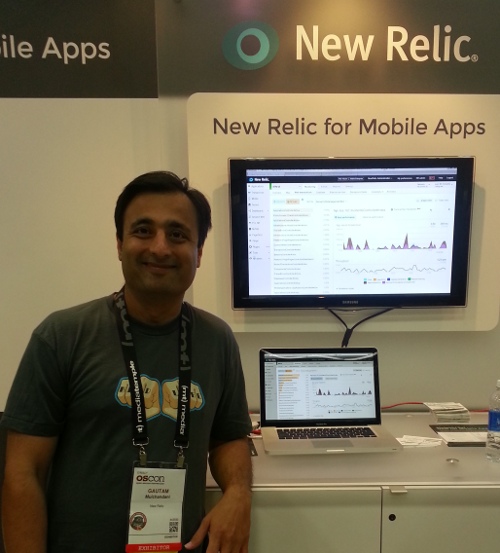 The product is pretty neat. It's agent driven and cloud hosted, so there is little set up once the agent is installed. It monitors your web-based applications to locate bottlenecks, and has a really nifty drill down feature to show you exactly where the performance issues lie. The have introduced a mobile version as well that you can instrument into your mobile applications.
It is not open source, so there exists an opportunity to disrupt their business model, and they focus on applications, so there is, say, no way to tell which part of the network is causing the delay if a network delay is detected (maybe a good integration with OpenNMS would help that), but they obviously have something people want since they have tens of thousands of customers willing to pay for it. Plus the folks in the booth were just so nice. Gautam (above) was kind enough to tolerate my large number of questions and Saheer told me about the business side of the company, especially how much she enjoyed working there, so it is a company to watch.
My work day over (grin) I wandered around to see if there were any cool people to visit, and I found them.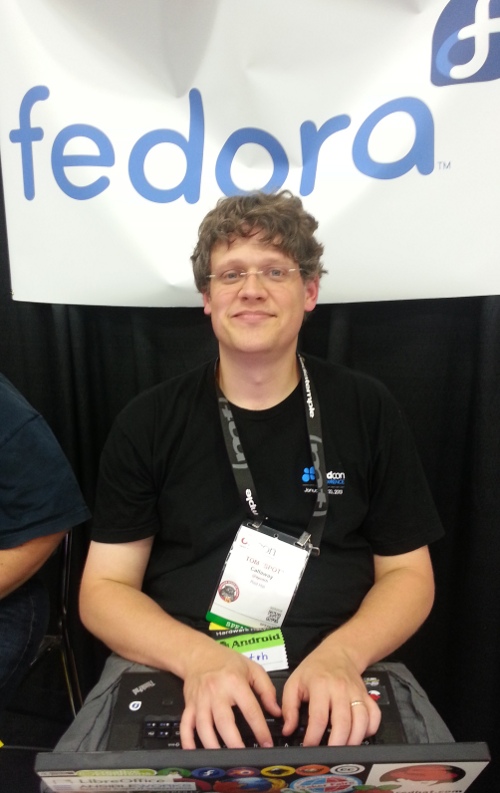 My first stop was the Fedora booth where I saw Tom "Spot" Calloway. He is thinking about moving back to the Raleigh area, which would be cool, and we'll see him again a the FLOCK conference in a few weeks (OpenNMS is a sponsor). FLOCK is the annual Fedora conference that used to be called FUDCon, and I like the new name a lot better (Spot does as well since he came up with it). If you are in the Charleston, SC area the weekend of 9 August, check it out.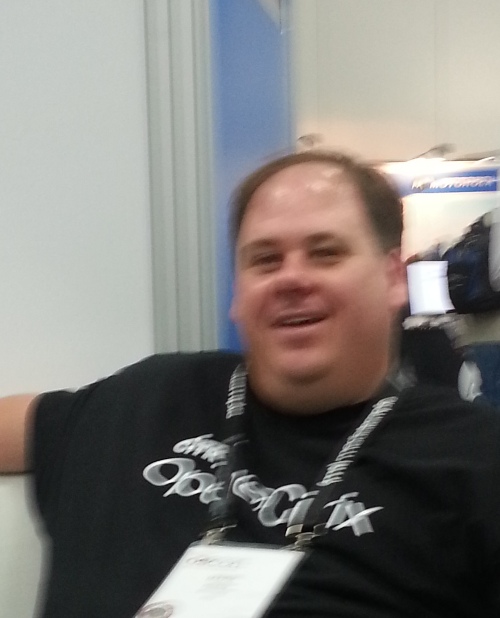 Over at the Citrix booth I found Mark Hinkle (sorry about the crappy picture). Mark is the open source guy there and I can remember when he used to come by the OpenNMS Group office (when the three founders shared what is now just my office) and we'd talk at length about open source. He told me he uses a lot of what he learned there in explaining the open source philosophy in a company known for commercial software. When he was at Zenoss things were a little tense between us but when he left to pursue life in the cloud that tension went away and I genuinely look forward to talking with him these days.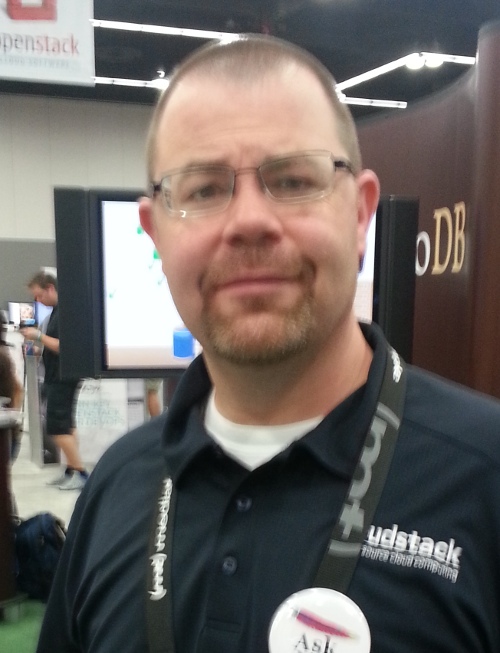 On my way out I ran into another great guy, Joe Brockmeier. Joe has been involved in open source longer than I have, and he currently is part of the Cloudstack project.
I saw a number of other people as well. It was great to chat with Karen Sandler, GNOME Goddess and one time OpenNMS attorney, and I hate that I just got about 30 seconds with Ilan Rabinovitch in passing. Stephan Walli was supposedly around, but he must get invited to better parties than I do, since I missed him entirely.
Well, that's not true. For some reason I did get invited to a party hosted by the Google Open Source Programs Office run by Chris Dibona. The party was on the deck of the Departure Restaurant at the Nines Hotel, and it might have been Mount Olympus as far as I was concerned since it was full of open source gods and goddesses.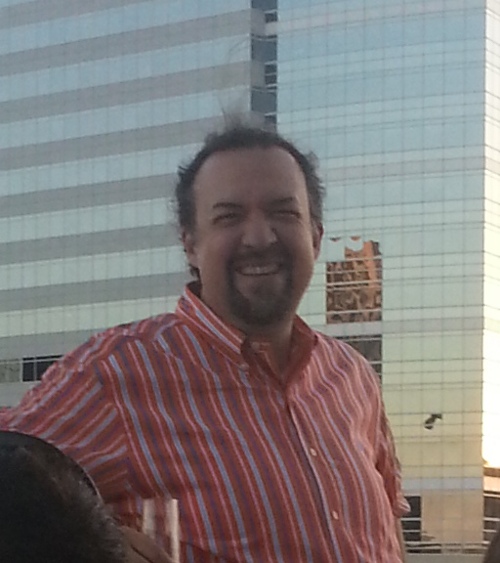 For once I feel the need for restraint and discretion, and I am not going to drop the names of all the people I met there. Trust me, if you are involved in free software at all you'd know this guest list, which considering how little OpenNMS is known outside of our community I am still baffled as to why I was there.
I will publicly thank Chris, Carol, Cat, Stephanie and the rest of the OSPO for putting it together. It made me want to go out and do great things.