We are now more than halfway through Dev-Jam and the energy level remains high.
Well, at least it looks like everyone is working, as a non-coder I'm not sure exactly what is going on but folks seem to be having a lot of fun. (grin)
I've been coming here for many years now, but I never managed to visit the Weisman Art Museum on campus. It is a very distinctive building.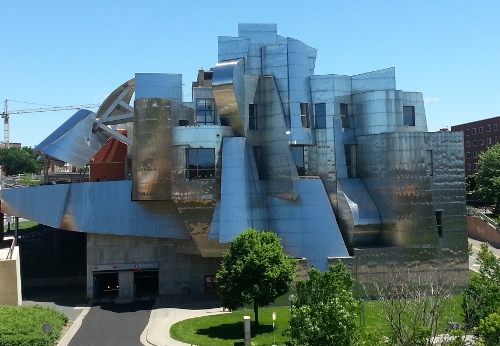 Richard and I decided to go, and it is pretty cool. The building is designed to let in a lot of natural light without any of it directly hitting the pieces. They have lots of paintings, plus some photographs, sculptures and pottery. I especially liked this piece: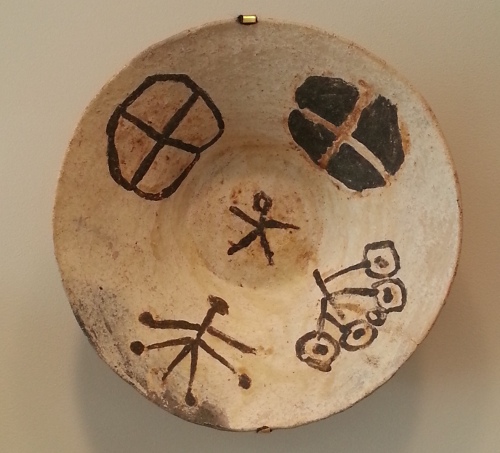 but I couldn't help thinking "four elements surrounding a fifth … a Fifth Element".
Wednesday is traditionally cookout day, but as we grow it is becoming a lot more work to man the grill.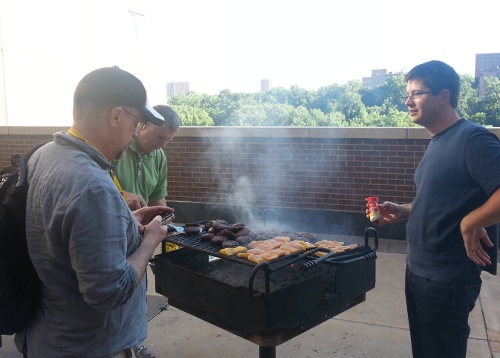 Between the hamburgers, local sausages and leftover Brasa we had tons of food.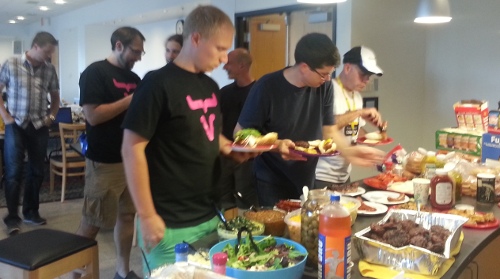 Last year Mike and DJ made homemade Jeni's ice cream. Now, that was a lot of work, so this year we just outsourced it to Izzy's, which, while not Jeni's was still pretty awesome.
And what better way to end the evening than with a little Army of Darkness.