One of the coolest things to come out of Day Two was an OpenNMS Chrome Extension.
Dominick and Saqib from Datavalet plan to submit this to the Chrome Store, but for now you can get the beta here.
One installed, you just need to add in your server credentials under the "Options" tab.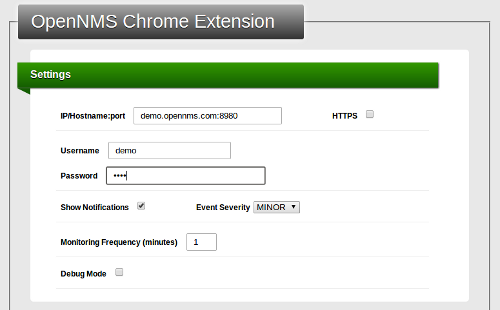 Then, disable and re-enable the plugin and you should start seeing pop-ups for alarms within your OpenNMS instance.

Pretty cool.
We also spent some time working on performance issues in the build. The best comment I heard about the modern OpenNMS was from Matt, who stated that if there was a Java library that wasn't included in OpenNMS, that was an oversight.
But the funniest comment of the day came from Ben. I was talking about how fast we are growing and how we need to hire more people, and I was asked about what qualifications I was looking for in candidates. I went over a few of them, but I said the most important thing was "no sh*tty people", as we have a great team and I don't want to ruin it.
Ben replied, "I guess Rule Number One is: no number two"
(grin)
For dinner, we once again had Brasa cater in, and once again it was amazing.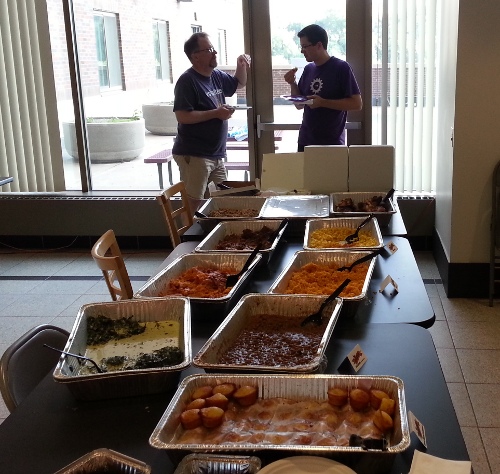 We'll be eating leftovers for the rest of the week.