Today started out with a Marshmallow Challenge exercise organized by Alex Finger.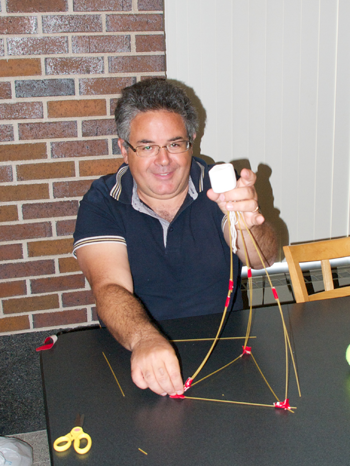 He saw this originally presented as a TED talk. The idea is that you divide into teams, and each team is given 20 pieces of dry spaghetti, a yard of tape, a yard of string and a single jumbo marshmallow. Each team has 18 minutes to elevate their marshmallow as high as possible by building a free standing structure using just those materials.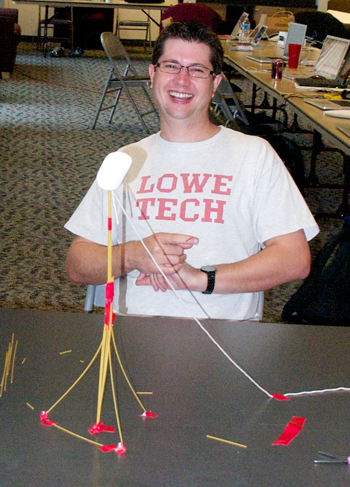 It was fun, although my team was robbed as Alex ignored the fact that Seth and Antonio's structure fell over after time had expired and they had to set it back up, but I guess this is to be expected since Alex can be considered a French judge.
Sometimes life is not fair.
Anyway, the rest of the day was pretty cool. With so many people here from Europe we discussed opening a European office of the OpenNMS Group, and I think this is pretty close to happening. From the frequency of commits, lots of code is getting written, and folks seem to be having a great time.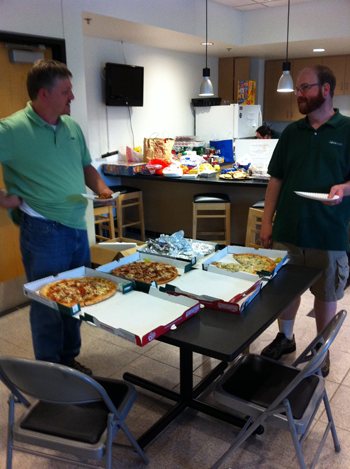 Any Dev-Jam post wouldn't be complete without talking about dinner. Chris Rodman at Papa John's Pizza FedEx'd us some coupons for free pizza and wings, which went well with the evening's Jason Straham film festival (Transporter and Transporter 2 ).