Well, it is hard to believe that another Dev-Jam has come to a close.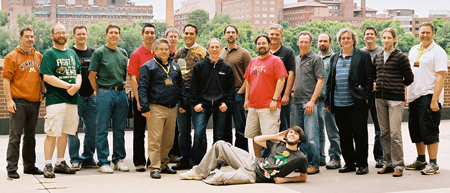 I'm not lying when I say this is one of my favorite weeks of the year, and this one didn't disappoint. A lot of code got written and OpenNMS 1.10 is much closer to becoming a reality.
Also, we inducted two new people into the Order of the Green Polo (OGP).
The OGP is the governing body of the OpenNMS Project, and new people must be voted in by the existing membership. This year Donald Desloge was inducted based, in part, on his work with the JasperReports integration, and Seth Leger joined the group on the strength of his IPv6 work.
Seth was involved in the OpenNMS project back before I was when he worked at Oculan, so it is nice to see someone with his background still working on it after ten years.
We're already talking about next year.