I spent the morning in meetings with a client. They had a very nice office with a formal Japanese Garden just outside.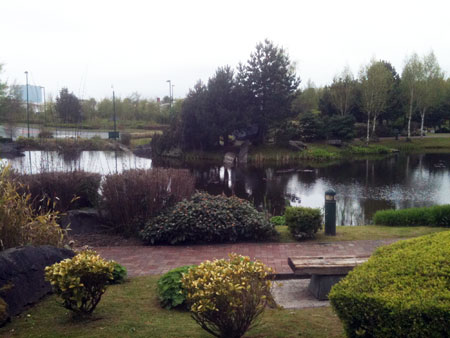 I think the meeting went well and that OpenNMS will be a good fit for their needs. In the early afternoon we got back in the car for the long drive to Cambridge.
Along the way we stopped for a bite to eat and I am constantly amazed by the wonderful little pubs in hidden place one finds in England. This one was right on the canal but hidden from the road. I just happened to notice a small sign as we drove by.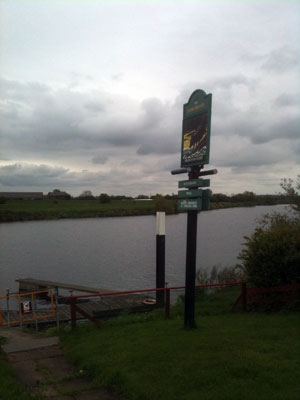 We talked with the guy running the place and he produced photos of some excitement they had recently experienced. It seems that early one morning a group of men had stolen a truck full of Corona beer, but the police found out and were chasing them. The driver made a wrong turn and ended up putting the truck in the river, nearly sinking a small boat that had moored there for the night (and its rudely awakened owner). Apparently some of the thieves tried to swim for it but they were all apprehended.
Luckily we made it to Cambridge without such an incident and I'm about to go and wander the same streets as Sir Issac Newton. That, to me, is incredibly cool.