Being the big geek I am, I couldn't wait to wander around Cambridge. While I have been to England several times before, to be able to walk on paths that I know Isaac Newton walked was exciting.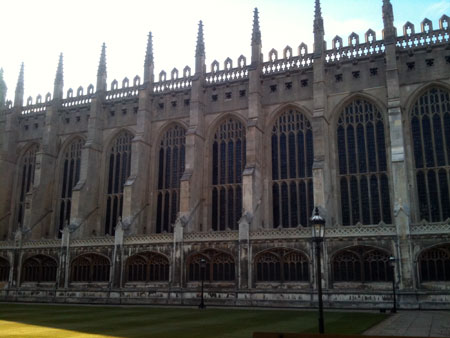 We walked down to King's College, only to find a sign out front that said it was closed. Since I saw a number of young people ignoring the sign, I decided to as well, even if it was just for a few minutes.
Afterward, we decided to just wander around, which is incredible fun in a place like Cambridge. You never know what you might come across.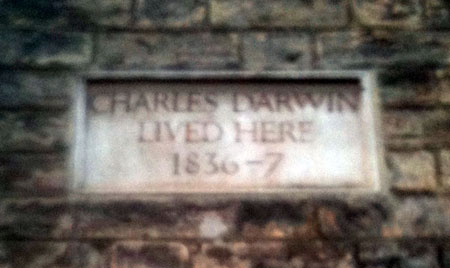 While I was busy looking at the history, Craig was sharped-eyed enough to spot this little sign at a business park as we walked back to the B&B which seem to be the offices of RealVNC.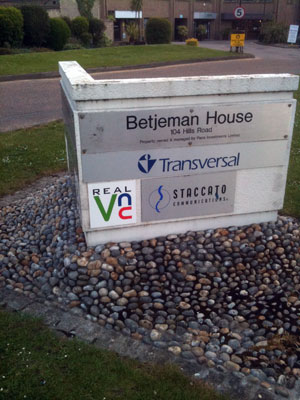 On Tuesday morning we woke and drove to an OpenNMS client meeting just south of Cambridge. I think it went well. Lunch turned out to be from a small but very popular deli, which was quite good. Since our meeting wasn't supposed to last two hours, but ran four, I take it as a good sign (although most who know me would suggest that I just talk too much).
We then took off for Surrey to try to beat the London traffic. Several years ago I met a man named Mark Taylor at a conference. He runs a company called Sirius that promotes free and open source software, and while I didn't realize it at the time, his philosophy toward FOSS closely parallels mine. Since I was going to be in the area I suggested we get together, and Mark took it a step farther and invited me to stay at his house.
Craig dropped me off at the Sirius offices in Rivermead, and I spent a delightful evening at the Taylor residence. Most of the time was spent talking about open source, but we were also watching the change of power as David Cameron became the new Prime Minister.
While I am definitely not educated enough about the issues to have an opinion of the UK elections, I have been told by several people that the Conservative Party is very friendly toward open source (and here's a comparison of different party views). As a country that, like the US, is facing a large deficit, moving toward open source solutions is one way to both improve services and reduce costs.
Now politicians have been known to say one thing whilst campaigning and do another once in office, but let's hope this stays true.