I made it to London with little issue, but before I got on the plane I stopped by the restroom. It's part of my personal credo that I never pass up a chance to eat, sleep or … go to the bathroom. Of course I forgot that I was in a JAL lounge: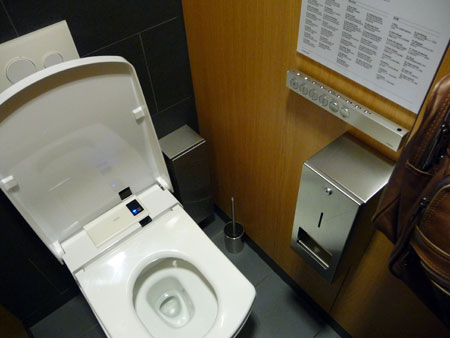 It was rather frightening when the lid rose all on its own.
On the rather short flight I managed to watch last week's episode of LOST. All I can say about it is … damn.
My friend Martin picked me up at Heathrow and we drove off to his home in Lyndhurst. We had a delightful lunch and then walked around the New Forest. That evening we went to The Oak in Bank, which is probably my favorite pub in all of England.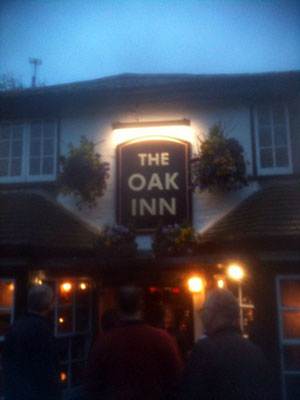 Today Dr. Gallen picked me up and we drove for about 6 hours up to the northwest part of England to a town called Rochdale. We have a client visit scheduled for tomorrow, but Rochdale is probably best known for Gordon Brown's "bigot" gaff during the election.
Tomorrow night will find us in Cambridge, long time home of Sir Issac Newton. I've never been but I look forward to it.