Today was the first day of the Linux Live show. The exhibition hours are pretty long, from 10am to 6pm Thursday and Friday, and 10am to 5pm on Saturday. Working a booth can be a bit tiring, so since this schedule is about an hour longer each day than I'm used to I expected to be exhausted by the end of the day.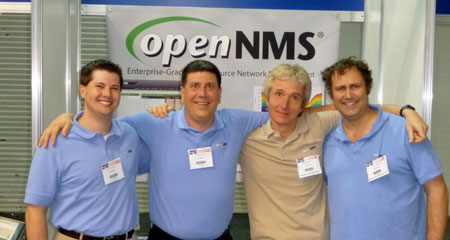 Jeff, Me, Jonathan and Dr. Craig
Luckily the crowds were much larger than I thought they would be and we were kept very busy. The exhibition opened at 10am and when I first checked the time it was already 2pm.
I also got to meet Jane Curry. She's an old-school network management consultant who recently reviewed a number of network management products including OpenNMS.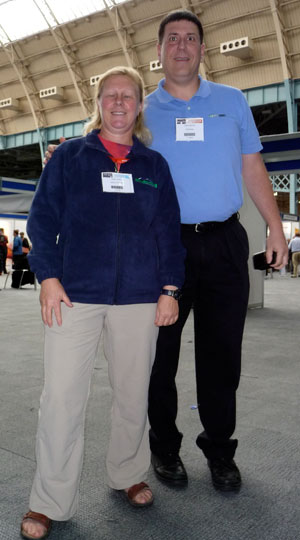 Me and Jane
Although OpenNMS did not come out on top on her list, we were a close second and as we are addressing most of her issues in the new releases I expect that if she re-evaluates it again in a year the outcome will be different.
Speaking of new releases, OpenNMS 1.5.99 is out. The guys back home have been working like mad to meet our 1.6.0 release deadline of next week, and I have a good feeling about this release candidate being the one that makes the grade. Please test it out and give us feedback.