By Tuesday things are pretty much underway. People have divided up into teams and are busy working on various improvements to OpenNMS.
All of this is managed by Bamboo, our build and test system. We have a dashboard view of the status of each branch: green means good and red is bad.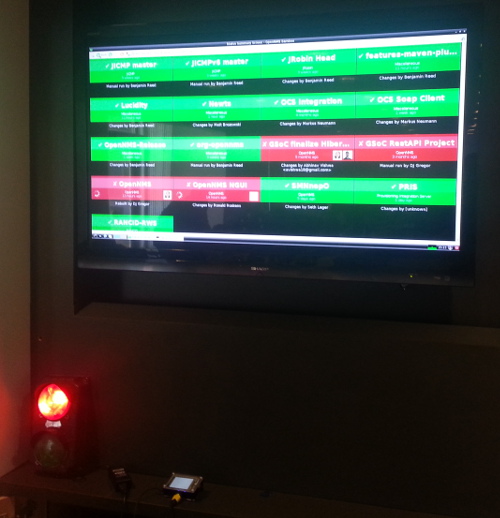 Last year DJ was working on a Raspberry Pi controlled stoplight, and it is now complete and tied into Bamboo. Again, green means good and red means bad, but it also pulses when building.
Tuesday evening we decided to head to Mall of America for some blatant consumerism (and dinner). I hired a school bus to drive us there, and while a "short bus" might have been more appropriate for this crowd, we had too many people to fit.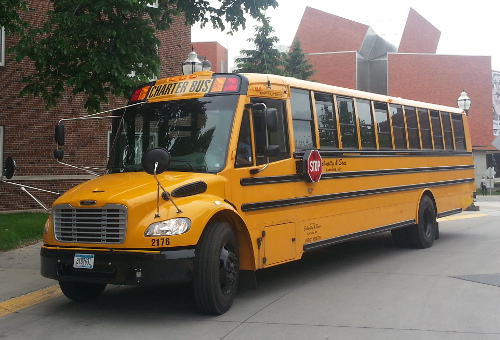 As part of the evening's festivities, we attended a Star Trek exhibition at the Mall.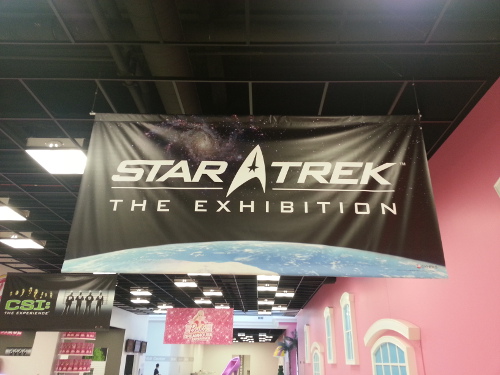 It contained a number of costumes and props from the various Star Trek television series and movies. It wasn't too amazing but it was fun, and folks seemed to enjoy it.