I am once again humbled to see that OpenNMS has again been recognized with Infoworld's Best of Open Source Software award.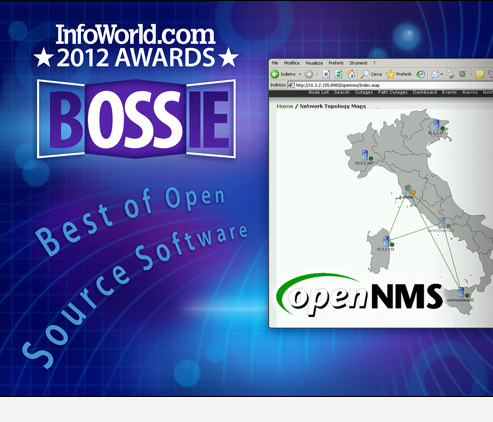 OpenNMS is the network monitoring and management software you use if you have a lot of stuff and need something highly customizable. More flexible, more customizable, and more enterprise-ready than most of its competitors, it is also the most open source. The only downside is that it's more difficult to install on average. However, if you need to monitor and manage everything and anything on the network, this is probably the best tool under the sun, open source or not.
— Andrew Oliver
I also think it's cool they used Antonio's map feature (complete with a picture of his home country of Italy) as the screenshot. I can't wait until they get their hands on the new GUI, just in time for next year's awards.