The OpenNMS Group has finally moved into double digit employee numbers with the hiring of Brad Miesner as our Vice President of Sales.
I know what you're thinking – a sales guy? Earlier you post that you hired some folks to do marketing, and now you hire a sales guy?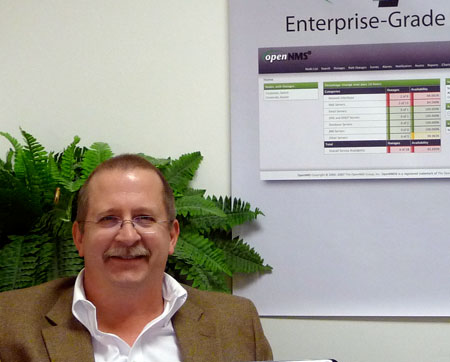 First, let me point out that I've known Brad for over ten years and he started off in a technical role. So he's not just some guy with no network management knowledge who's going to pester people to spend money.
Second, interest in OpenNMS has grown to the point that it can be difficult for us to handle, in a timely manner, requests for information about our services. I always focus on our existing customers first, sometimes to the detriment of potential clients, but Brad will insure that our future clients receive the attention they deserve.
But most importantly Brad will have the role of "customer satisfaction manager". We tend to build close relationships with our clients, and if we should happen to drop the ball, these clients might be a little hesitant to complain directly to the people at OpenNMS with whom they are working. Brad will proactively be in touch with all of our partners to insure that we're providing the best service we can, and if there are ways we can improve, it is hoped he will hear about them.
Brad comes to us from Network Appliance, voted by Fortune Magazine as the number one "Best Place to Work" in 2009. He was doing really well there, and I think his decision to join our band of open source revolutionaries speaks well for both the company and our future sales prospects.
We are extremely happy to have Brad join our team.
Oh, at one time he worked for a little software company called Zenoss, but I think he'll quickly adjust to working in open source.
(grin)