Sorry I've been so quiet lately. I spent last week in Silicon Valley (Sunnyvale, to be exact) and it kept me so busy that I wasn't able to find the time to write anything.
I've been to this area of California dozens of times, but I can barely suppress my delight at seeing the headquarters of all those tech companies. Just driving around for lunch is a veritable Who's Who of the industry. Seriously, as we went to In-N-Out one day we drove past a building that had a sign out front for a company I've been talking to for a couple of months about using OpenNMS, but we had never met in person. I dropped them an e-mail and we went out for dinner on Thursday. Too cool.
The company I was working for was right across the street from Palm.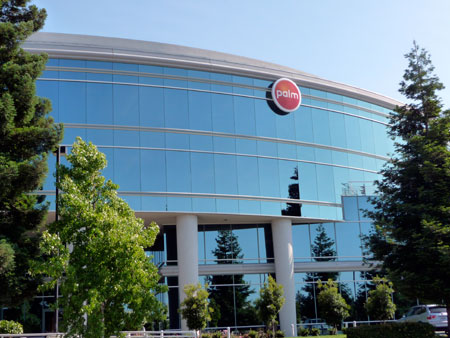 Speaking of Palm, I'm still trying to decide on a new phone. The Palm Pre is out to relatively positive reviews. There is always the iPhone, but until AT&T gets their femtocell solution figured out it is not an option for me. A friend of mine at Google hooked me up with a G1 Android-powered phone, but one of my requirements has to be an easy way to sync my calendar and contacts from my Mac.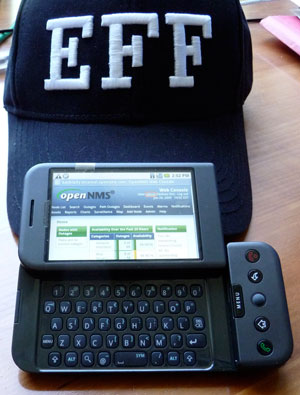 From what I can tell, the only way to easily sync your contacts with a G1 is to sync them through Google. I'm enough of a privacy nut that I really don't want to have my address book on a server I don't control, so that option is out. For the Pre there appears to be a Missing Sync that'll work, so that is an option. Bah, I think I just hold off for a few months and see what else comes up.
One thing I really liked about being back in California was the plethora of places to eat. My throat has been bothering me lately, so it was nice to be able to get a big hot bowl of Pho.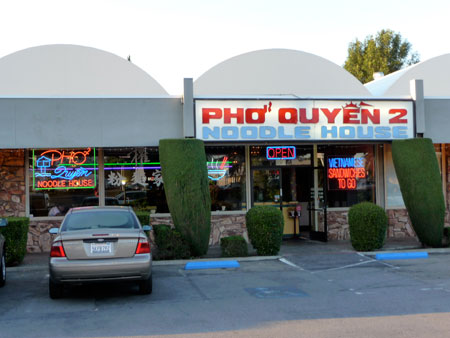 On the way to the restaurant I saw a very typically California sign on a post: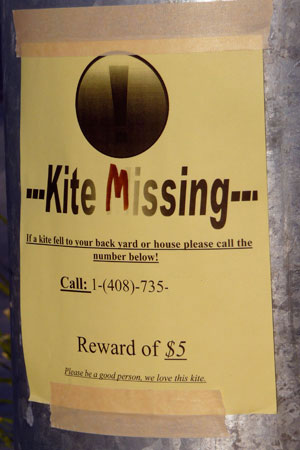 I hope they find it.
Tuesday night I got to meet up with a friend of mine from high school named Geoff Davis.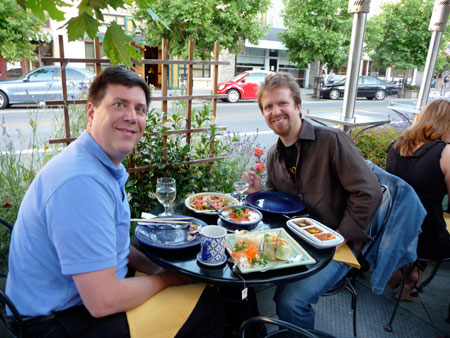 He's doing some interesting things at Google, and plus we got to try this great Thai place in Mountain View.
We talked past the last shuttle back to San Francisco, so I ended up driving him back to his place in the Haight. It was nice coming over that last ridge on the 101 and seeing the city skyline. I think there will always be a special place in my heart for San Francisco.
On Friday I made plans to meet up with John Mark Walker in San Mateo. Neither of us realized it at the time, but they were having a "wine walk" street faire so it took awhile to find a place to park. As I was waiting for him I wandered around a bit, and came across this Porsche 550. I'm not sure it was authentic, since they are extremely rare and worth north of US$1 million, but it was in any case a nice looking car.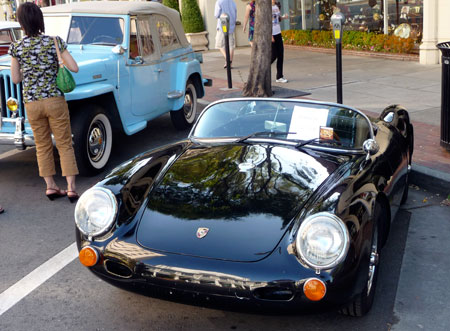 We ate at this Indian place and got caught up on gossip in our little world of open source. He will be moderating a panel with me, Luke Kanies and Michael Coté at the LinuxWorld reboot called OpenSourceWorld in August.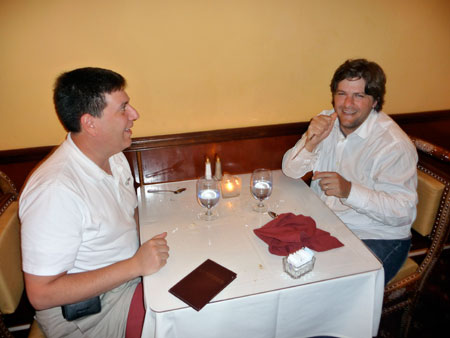 I'm not sure what he was planning with the knife.
I made it home with little trouble on Saturday, ending my third trip out west in six weeks. In addition to the trip in August for the conference, I have only one more short trip to New York City scheduled, so perhaps I'll get to sleep in my own bed for a change.