Klaus sent me the good news that a review of OpenNMS has been printed in iX Magazine, the leading German language publication for IT professionals.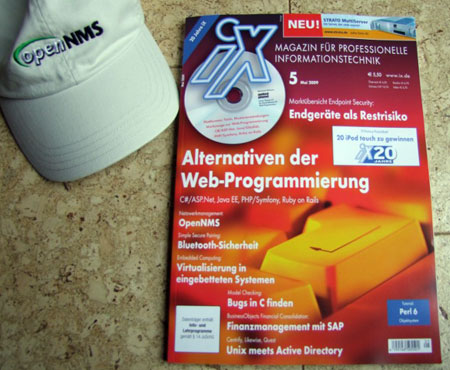 Picture by Klaus Thielking-Riechert
The article was written by Alexander Finger, Klaus Thielking-Riechert, and Ronny Trommer. They are also working on the first OpenNMS book, which we hope to have published by the end of the year.
Many thanks to the guys for taking the time to write this, and to iX for publishing it.