[Note: the following post has little if any OpenNMS content, so feel free to skip it if you are not interested in my travels]
On my last day in Nice I actually spent some time visiting around the city. People talk about the luxury of the French Riviera, and they ain't kidding.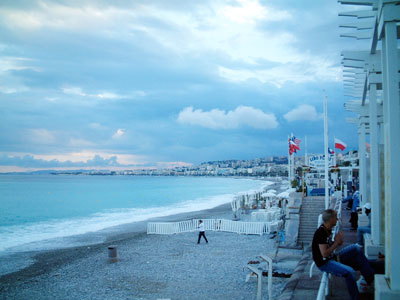 On Thursday it was the perfect temperature (69F/21C) with sun and a nice sea breeze. The coast is very scenic, but the beach is made of rocks instead of the sand I'm used to.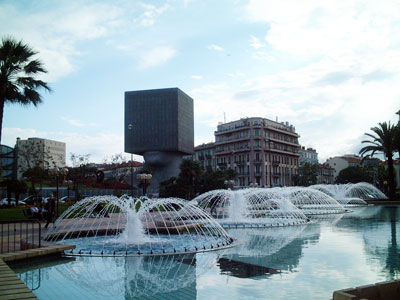 There is also a lot of architecture in Nice. The municipal library is home to the museum of modern art, and there is a huge "blockhead" sculpture outside next to the garden. We were told that you could get up inside it but both the library and the museum were closed when we were there.
Wednesday night we ate at some tourist trap in old town called Le Grand Blue or something like that. I paid €25 for a small plate of chewy, fried calamari. I usually avoid touristy places when I travel. I tend to look for small, local restaurants with lots of people in them. Rarely has that method served me wrong.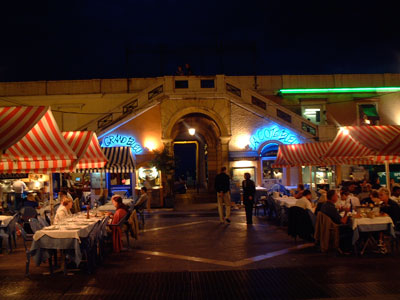 Speaking of traveling like me, if you want to come to Nice, book a room at the Little Palace Hotel (I use Venere.com). The hotel is run by a father/daughter team and it's clean, inexpensive and centrally located. It also has decent free Wi-Fi. Skip the breakfast, though.
To get there, fly into Nice and take the number 99 city bus to Gare de Nice. It'll run €4 and it will drop you off at the train station. With the station at your back you are looking down the road that leads to the hotel. Cross the street, go to the right and take the stairs down (which will send you back to the left), then head straight for 7-8 easy blocks.
For lunch I ate at McDonalds, making France the tenth country where I have had a Big Mac, Coke and fries. David's daughter Jess ordered "Le Royale with Cheese" which made me wish I had thought of it first.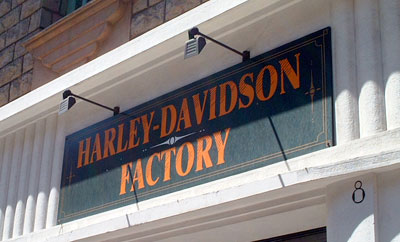 While I don't often shop for souvenirs, I did find a Harley Davidson dealer in Nice and I had to buy a T-shirt with "Harley Davidson" on the front and "The French Riviera" on the back. It inspired me to start a Motorcycle T-shirt for OpenNMS polo shirt trading program.
After sightseeing, Dave and I headed for the airport for the flight to Paris. Just one more plane ride left after that one and I'm home.