After breakfast we got back in the Volvo and backtracked to Geilo to take a more scenic route to Bergen. The highland route still had meters of snow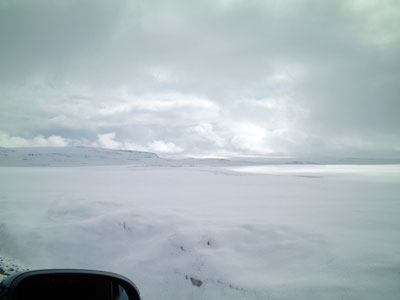 … but that disappeared as we got lower.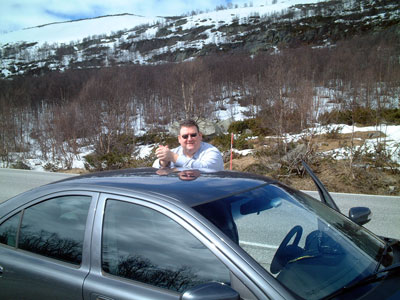 Did I mention the tunnels?
Norway has hundreds of tunnels. I probably rode through more tunnels this day than the sum of the tunnels I've ever been in over my 42 years. And we're not talking just nice, short straight tunnels. The longest tunnel was 24.5 km long, and one tunnel we went through had a section where it corkscrewed around something like 540 degrees.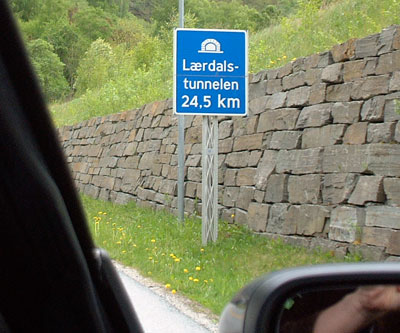 I wasn't sure if it was a road or an amusement park ride.
While the roads we traveled on were wide and rather well maintained, we did see some of the old road tunnels. Sort of reminded me of the entrance to Moria: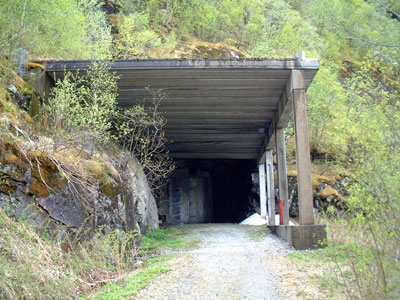 "Speak, friend, and enter"
The scenery was simply spectacular. Of course there were the fjords: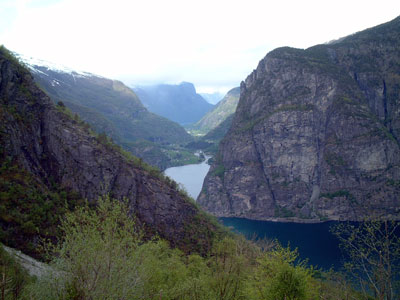 and the waterfalls: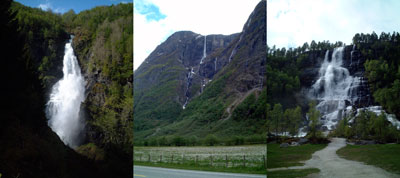 We made it to Bergen around 5pm and stopped by Alex's house where I was able to start some laundry. He then took me into town for sushi.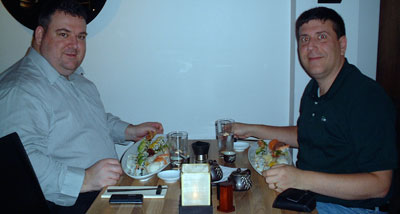 It was yummy.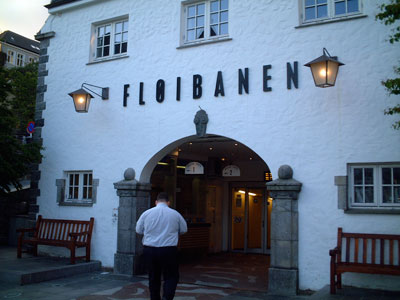 The evening was capped off with a ride up the Fløibanen funicular to the top of Fløyen, one of the seven mountains around Bergen. The view was fantastic.

Then it was home for a short sleep before getting up for the 17th of May celebrations.