I am extremely happy to announce the availability of Horizon 18, codenamed "Tardigrade". Ben is responsible for naming our releases and he's decided that the theme for Horizon 18 will be animals. The name "Tardigrade" was suggested in the IRC channel by Uberpenguin, and while they aren't the prettiest things, Wikipedia describes them as "perhaps the most durable of known organisms" so in the context of OpenNMS that is appropriate.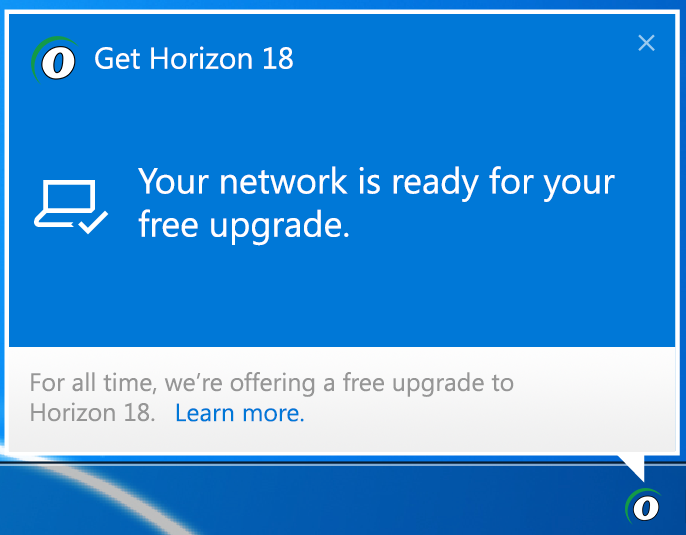 I am also happy to see the Horizon program working. When we split OpenNMS into Horizon and Meridian, the main reason was to drive faster development. Now instead of a new stable release every 18 months, we are getting them out every 3 to 4 months. And these are great releases – not just major releases in name only.
The first thing you'll notice if you log in to Horizon 18 as a user in the admin role is that we've added a new "opt-in" feature that let's us know a little bit about how OpenNMS is being used by people. We hope that most of you will choose to send us this information, and in the spirit of the Open Source Way we've made all of the statistics available publicly.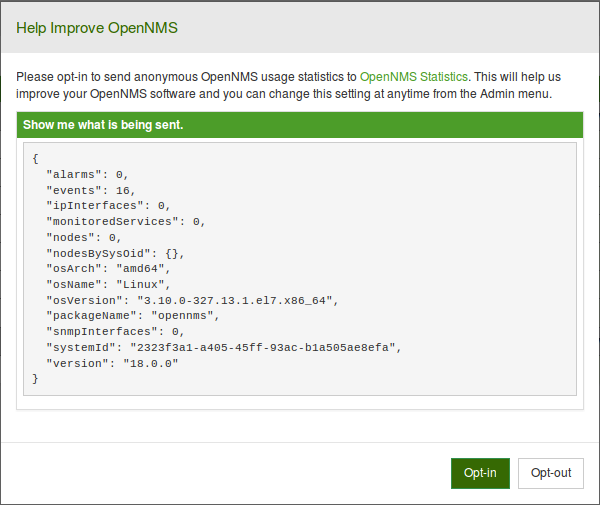 One of the key things we are looking for is the list of SNMP Object IDs. This will let us know what devices are being monitored by our users and to increase their level of support. Of course, this requires that your OpenNMS instance be able to reach the stats server on the Internet, and you can change your choice at any time on the Configuration admin page under "Data Choices". It will only send this information once every 24 hours, so we don't expect it to impact network traffic at all.
Once you've opted in, the next thing you'll probably notice is new problem lists on the home page listing "services" and "applications".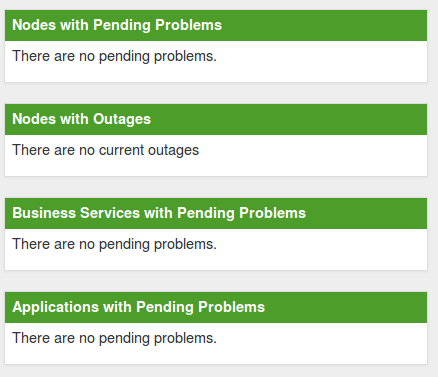 This related to the major feature addition in Horizon 18 of the Business Service Monitor (BSM).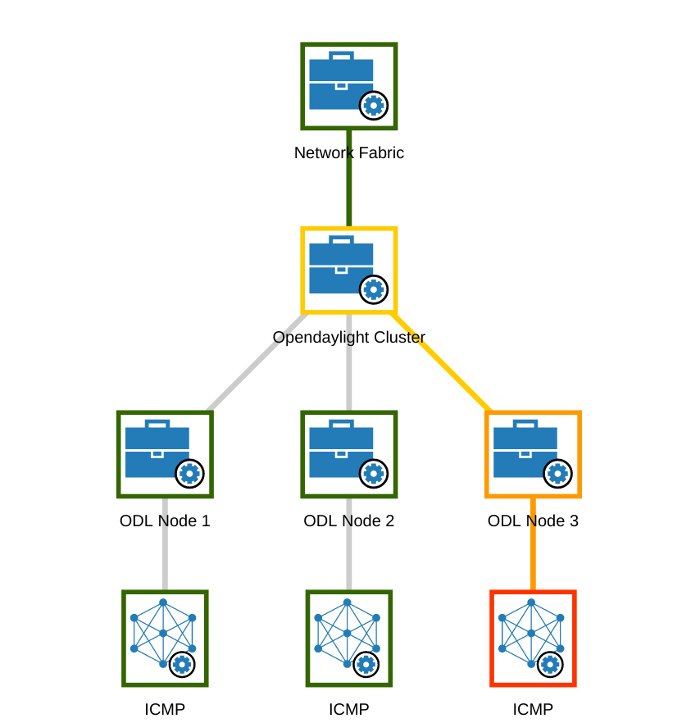 As people move from treating servers as pets to treating them like cattle, the emphasis has shifted to understanding how well applications and microservices are running as a whole instead of focusing on individual devices. The BSM allows you to configure these services and then leverage all the usual OpenNMS crunchy goodness as you would a legacy service like HTTP running on a particular box. The above screenshot comes from some prototype work Jesse has been doing with integrating OpenNMS with OpenDaylight. As you can see at a glance, while the ICMP service is down on a particular device, the overall Network Fabric is still functioning perfectly.
Another thing I'm extremely proud of is the increase in the quality of documentation. Ronny and the rest of the documentation team are doing a great job, and we've made it a requirement that new features aren't complete without documentation. Please check out the release notes as an example. It contains a pretty comprehensive lists of changes in 18.
A few I'd like to point out:
Horizon 17 is one of the most powerful and stable releases of OpenNMS ever, and we hope to continue that tradition with Horizon 18. Hats off to the team for such great work.
Here is a list of all the issues addressed in Horizon 18:
Release Notes – OpenNMS – Version 18.0.0
Bug

Enhancement

Story

Task

[NMS-8236] – Move the "vaadin-extender-service" module to opennms code base