Seth recently sent me to an interesting article by Gregory Brown discussing a "death spiral" often faced by software projects when issues and feature requests start to out pace the ability to close them.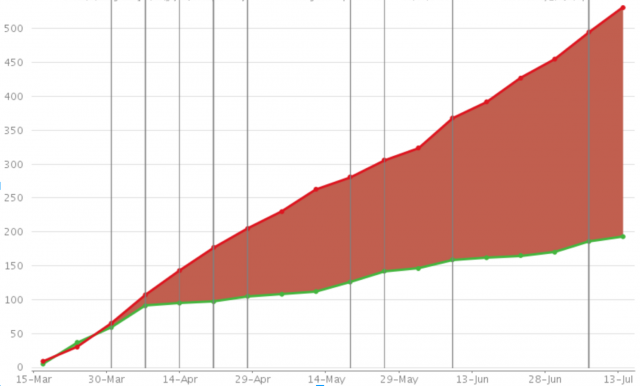 Now Seth is pretty much in charge of managing our Jira instance, which is key to managing the progress of OpenNMS software development. He decided to look at our record: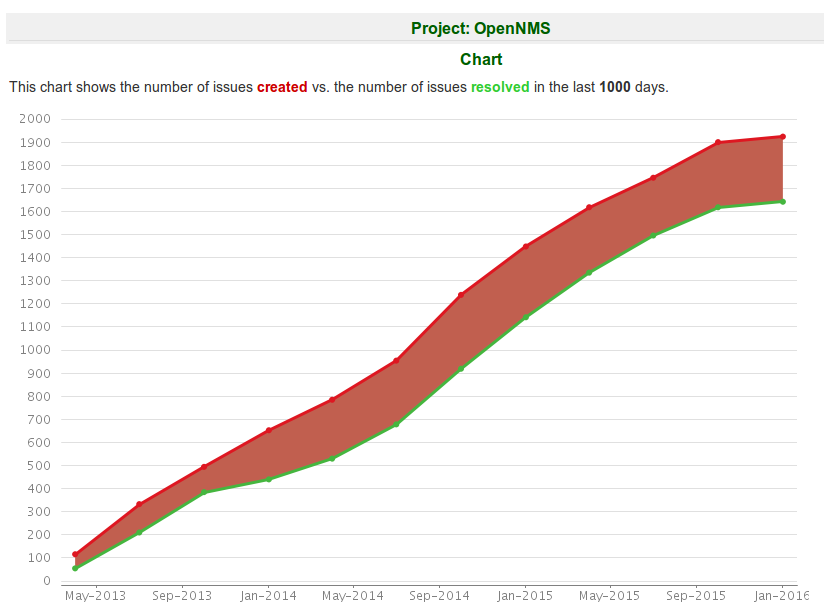 [UPDATE: Logged into Jira to get a lot more issues on the graph]
Not bad, not bad at all.
A lot of our ability to keep up with issues comes from our project's investment in using the tool. It is very easy to let things slide, resulting the the first graph above and causing a project to possibly declare "issue bankruptcy". Since all of this information is public for OpenNMS, it is important to keep it up to date and while we never have enough time for all the things we need to do, we make time for this.
I think it speaks volumes for Seth and the rest team that OpenNMS issues are managed so well. In part it comes naturally from "the open source way" since projects should be as transparent as possible, and managing issues is a key part of that.