There is less than month to go before the biggest OpenNMS user event of the year. The OpenNMS user conference will be held 8-11 April at the University of Southampton in the UK.
I just got back from a week in the area and I'd thought I'd share some of my favorite things about it. First of all, I got to see two UK OGP members, Craig Gallen and Jonathan Sartin, who will both be at the conference.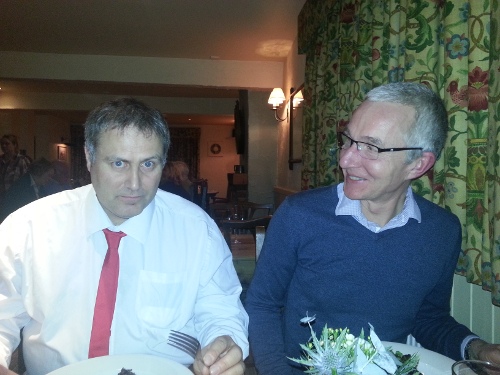 Craig got his doctorate at the University, and he has arranged for us to have access to some pretty nice facilities. I wanted to take pictures but class was in session at the time, but basically we have access to one large, auditorium style classroom and several smaller classrooms, all connected by a common area that we can use for chatting, coffee, etc. We have access to accommodation in a nearby dormitory as well, which should make getting around pretty easy. There is a cafeteria/restaurant next to the building with the classrooms where we'll have meals.
While some people criticize English cuisine, I do have my favorites and I look forward to having them again this trip. This last trip I stayed with some friends in nearby Lyndhurst, and on Sunday they rolled out the "full english":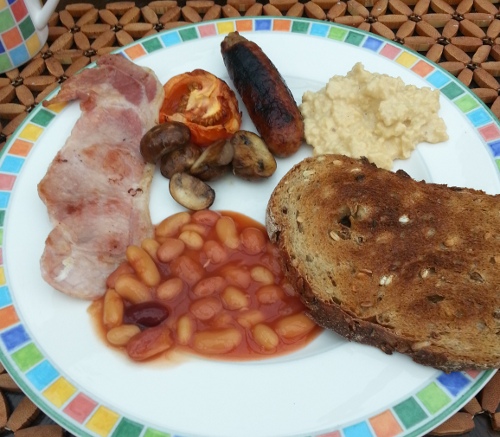 Okay, so it's missing the black pudding, but I tend not to eat that anyway. I also have a fondness for "bangers and mash":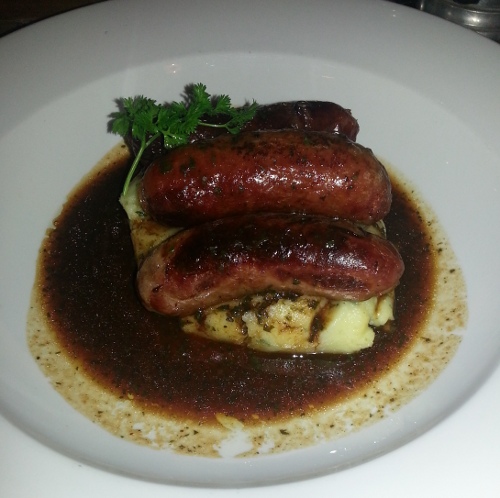 But of course this conference isn't all about food. Many of the developers will be there as well as numerous customers who will tell how they get the most out of OpenNMS. Jeff and I will be teaching a "boot camp" training course on OpenNMS for the first two days, but the main event will happen the last two days when the presentations start. David will be giving a keynote on the "new shiny" coming in 1.14 as well as an update on 2.0. Our newest hire, Ken, will be discussing what he learned running a huge instance of OpenNMS for the government of the state of Oregon. Eric, Mr. NoSQL, will present his work on the Cassandra backend to replace RRDtool for highly scalable performance data storage. Antonio will talk about the new features in Linkd.
But the sessions I will be attending are those by OpenNMS users that are part presentation/part case study. Markus will discuss a configuration done for a large company in Sweden that enabled category-base thresholds. Mike and Ron are going to talk about how they use OpenNMS to import odd but useful data into the system. Ian is going to discuss BGP monitoring.
And, while I can't imagine that isn't enough to get you interested, remember that other half of English cuisine, the beer: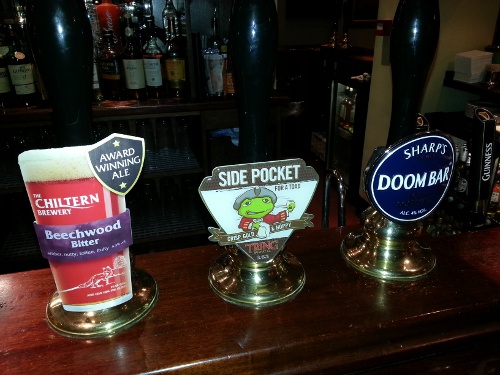 I'm sure there will be lots of that. (grin)
Southampton itself is an interesting town. A major sea port, this is the port from which the Titanic set sail (slogan: when she left here she was whole). Craig took me to a museum dedicated to the port in the general and specifically the Titanic. It was pretty nice, except that someone needs to pay attention to their Adobe Air version: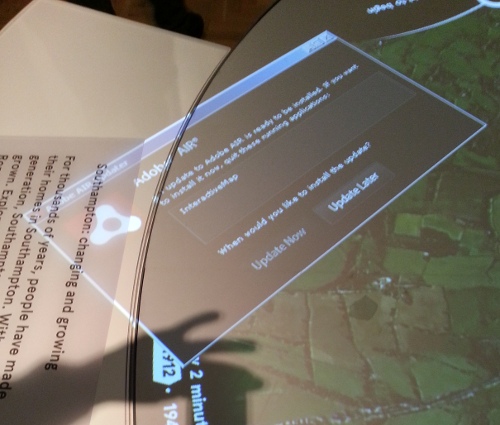 If you want to spend the weekend after exploring the area, you can't walk ten feet without tripping over something of historical significance. I got to visit Minstead, which is the final resting place for Sir Arthur Conan Doyle: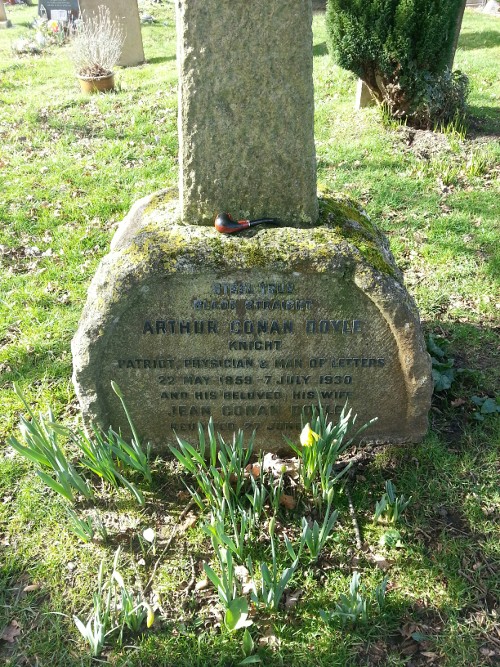 I also got to see "Satan's Roundabout" up in Hemel Hempstead. This is a traffic circle with several little traffic circles hung off of it (in all fairness the locals call it the "Magic Roundabout"). It was weird to be driving the "right" way around it, which is actually wrong, and it made it even harder than usual for me to keep from getting run over by looking in the wrong direction for oncoming traffic.
And of course, if you get homesick for a taste of home, there is always Papa Johns: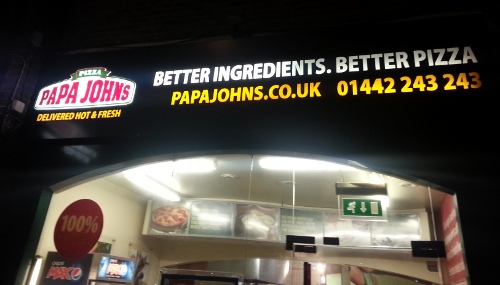 So if you've been on the fence about coming to the conference, I hope I've convinced you that it will be both valuable and fun. I can guarantee you'll learn how to get more value out of your OpenNMS instance than it costs to attend. Registration is still open and I hope to see you there.