I'm going to be speaking at OSCON again this year.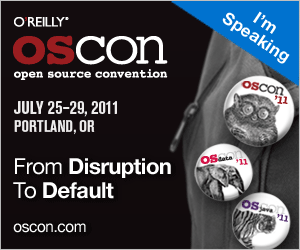 I'll be following up last year's "So You Think You Want to Start an Open Source Business" with a talk on open source marketing.
It's at 1:40 pm on Thursday.
If you are on the fence about going to OSCON, take 20% off any package by using the code "Balog".
Hope to see you there, and don't say I never gave ya nothin'.