Sorry about the light blogging lately, but that is about to change. Tomorrow I'm off to Germany for the OpenNMS Users Conference (there are still a few spots available, and last minute registrations are welcome). This is followed by a trip to the UK, where I am looking forward to a couple of reunions, one at the Oak (one of my favorite places in the world) and one with Mark Taylor over at Sirius.
After that it's off to Norway to visit longtime OpenNMS supporter Alex Hoogerhuis, then to Nice, France, for the TMForum conference where we'll get our "cloud" on.
It will be a busy three weeks.
Luckily, my absence won't really affect OpenNMS Group operations since we have been experiencing rapid growth lately. I've hired three people in as many months, and now the company is more than capable to run without me (well, at least for a little while until our supply of hot air starts to dwindle).
The first new hire was Brad Miesner as our VP of Sales (who I introduced a little while ago). Despite the title, we hired him specifically as an account manager since we wanted one person who was dedicated to nothing but insuring that our clients were happy. While that happiness is the responsibility of everyone in the company, having someone who is tasked with actively contacting our clients and noting any concerns seemed to be a good idea.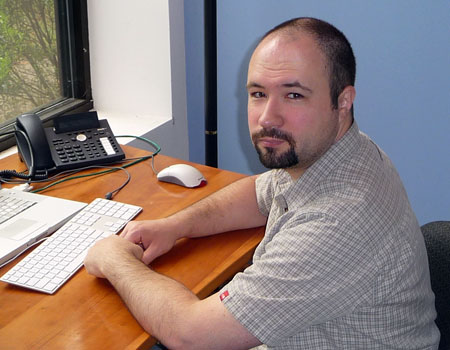 The next person we added to our team was Seth Leger as a full time developer. Seth was involved with OpenNMS back with Oculan, and we were very excited that our paths crossed in such a way that we were able to hire him. He did some contract work for us last year, and since he really fit into the team and had a lot of experience with the code, it was a no-brainer to bring him on full time. We expect great things from him.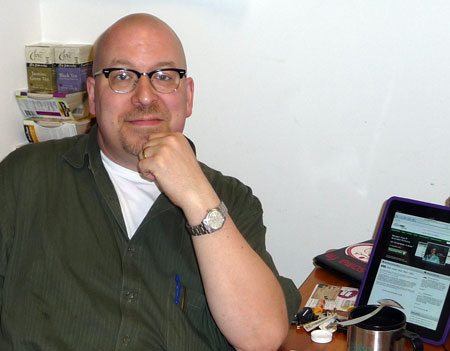 Speaking of great things, today I am happy to announce that Barry Campbell has joined us as the new Director of Communications. While often associated with a marketing position, we actually mean "communications" in its purest sense. Like many open source projects, our documentation could be better, and Barry's first task is to clean it up.
One could consider it marketing, of course. OpenNMS is an extremely powerful tool, and a common comment we get is "I didn't know OpenNMS could do that!" If more people were aware of everything the platform was capable of doing, I believe we'd get more users and thus more customers.
Barry comes to us with quite a pedigree, and he often describes himself as a "suit to geek" translator, with a strong background in both project management, process analysis and ITIL. Most recently he was the Director of Communications at IPsoft, a network management outsourcing company based in New York. It's good to have him back in North Carolina.
Barry will be blogging on a new site called "opensourcesuit.com".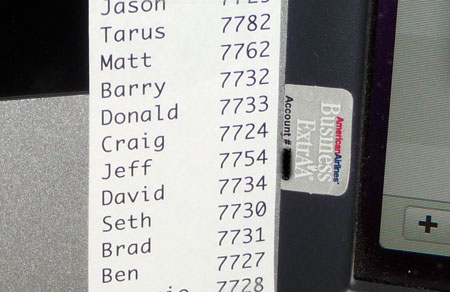 It's really cool to be growing, especially this fast, but that has moved my role into more administration than actually working with the product, and I kinda miss it. It's also weird to have to post everyone's extension taped to my desktop since I can't remember them all.
At least we don't need name badges.