I'm a bit of a security junky. I don't transmit any passwords in the clear if I can help it. I use virtual credit card numbers whenever possible. And I set my screen saver to lock with a password after three minutes of inactivity.
Three minutes may seem a little short, but I used to work in an environment in which leaving your laptop unattended resulted in some unpleasant practical jokes. My hard drive is encrypted so I'm not worried about the theft of my laptop resulting in the loss of private information, but that doesn't work if I just leave my laptop laying around logged in.
So I am extremely happy to have come across Airlock by The M.H.A. You install this app as a preference pane on your laptop and it uses bluetooth to pair with your iPhone or iPod touch.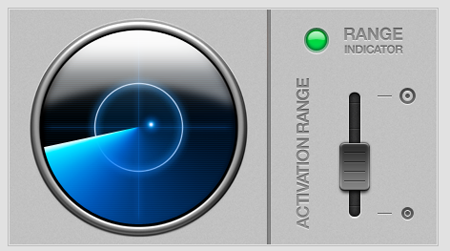 Simply walk away from your laptop with the phone (or iPod) in your pocket and your laptop will automatically lock. Come back into range and it automatically unlocks.
Version 1.0.0 didn't work with my iPhone 3GS but the 1.0.1 version released today works fine. Free three hour demo mode (infinitely renewable) and only US$7.77 to purchase.
So far I really like it.