I had forgotten how unpleasant the flight to England could be. I swear that American has removed another inch of legroom in coach (although business class now has "lay flat" beds), or maybe it was because the seat next to me had a person in it (which is rare on this flight), but I was pretty uncomfortable. The fact that the video service was unavailable was a pain too.
But we managed.
We landed at Terminal 3 in Heathrow. I thought since the service was new that it would be Terminal 5, but I assume that BA has taken all of those gates and thus American was able to get one of their older ones. It literally took less than 10 minutes for David and I to get through customs and to get our bags (I guess that getting our bags is a plus about Terminal 3). Martin met us at the airport and drove us to his house in Lyndhurst.
Lyndhurst is in the "New Forest," and since it was founded in 1066 by William the Conquerer, "new" is a relative term. It's a delightful place, and a great way to get acclimated to England.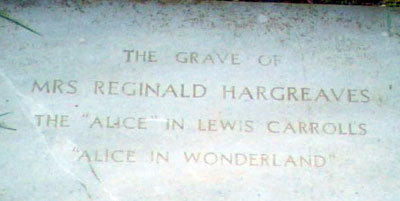 We wandered around the village for a bit, and visited the grave of Alice Liddell, the "Alice" of Carroll's "Alice in Wonderland". We also stopped by one of the two automobile dealerships in town, this one specializing in Ferrari and Maserati. I haven't decided which one I plan to buy when OpenNMS becomes a large company with hundreds of millions in revenue (grin). We also stopped by a tea shop called the "Pages of Lyndhurst" where I tasted "scrumpy" for the first time. It's a carbonated cider-like beverage made from apples.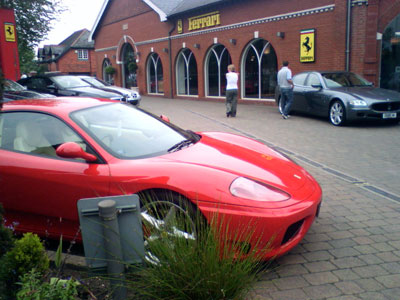 Then we had time for a light lunch and even though I'd been downing copious amounts of tea it was time for a nap.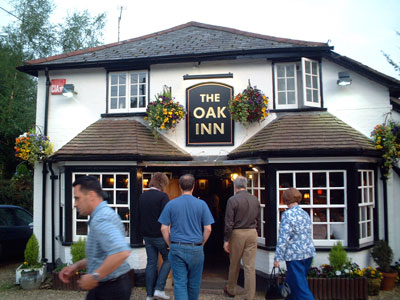 That evening (after watching Doctor Who) we went down the road to Bank and The Oak. I really like this pub and the combination of great company, good food and nice beer made for a perfect evening. Along with Martin and his wife Susan, we were joined by their son Tom, Bob Potter and his fiancé Wendy, and Craig Gallen (OGP). Bob and Martin both work at Arqiva, which is a large communications company in the UK that we work with (and is how I met Martin in the first place).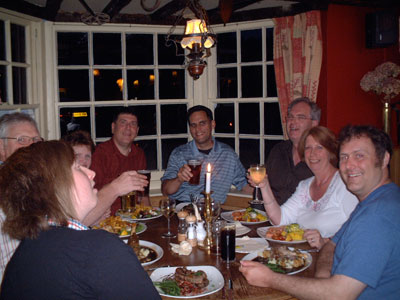 Tom, Bob, Wendy, Me, David, Martin, Sue and Craig
We watched a little television when we got back – a show called "Have I Got News for You". It was sort of a televised version of "Wait Wait, Don't Tell Me". The host, Bill Bailey, reminded me a lot of Chris Dibona. Then it was time for bed.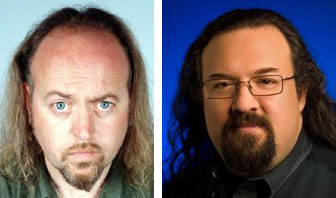 Separated at Birth? Bill Bailey and Chris Dibona
Images yoinked from the web