I travel a lot, and I tend to travel on American Airlines. Not that they are really any better or worse than the other airlines, but from Raleigh they are convenient and they tend to be competitive in price.
Last month I broke the million mile mark on my frequent flyer account.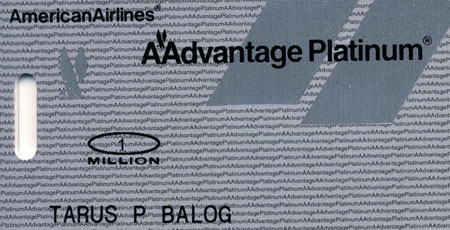 Note that this was not "in seat" miles but the total of all miles from all promotions that I've logged with the airline.
The last time I checked the AAdvantage website didn't have much on what happens at the million mile mark (or marks, I've seen some travelers with 3 and 4 million miles). So I thought I'd post the letter one gets when you hit this milestone.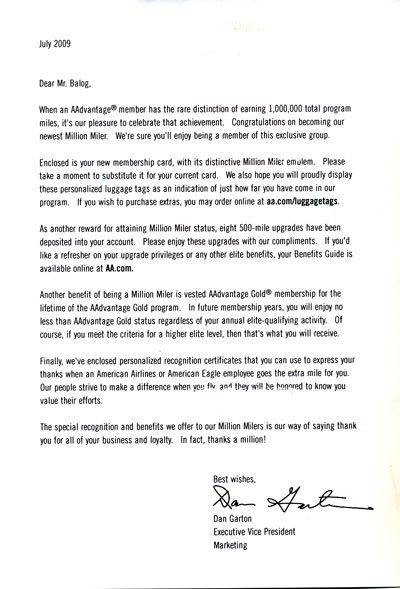 The one really cool thing is that it appears I am "gold" (the lowest elite level) for life. I've gotten used to things like boarding early, so I appreciate that. Perhaps at two million miles you get to be lifetime Platinum.
I am simultaneously eager and scared to find out.