I'm writing this from LAX, where in 180 minutes I will be crammed into a big flying tube for about 15 hours with 300 of my closest friends.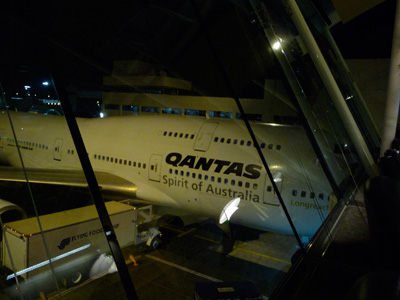 Envy me.
I really like visiting different places, and I'm surprised at all the amazing towns and wonderful people I've met solely through OpenNMS. But, seriously, sometimes the air travel is a drag.
For example: at RDU today I saw a used diaper rolled up sitting on a chair. C'mon people, it's an airport, there are trash cans every ten feet. What kind of rude, ignorant slob would leave a diaper out like that.
Heh, which reminds me. Children shouldn't fly until they can drive.
My secret to healthy flying is Zicam and washing my hands every chance I get to the degree that I could enter an operating room and not cause any problems. So far so good.
Next post from Sydney.