Thursday, April 30th, 2009
I just got back from spending some time with a client up near Boston. My hosts were kind enough to drive me to New Hampshire, which is the 44th state I have visited.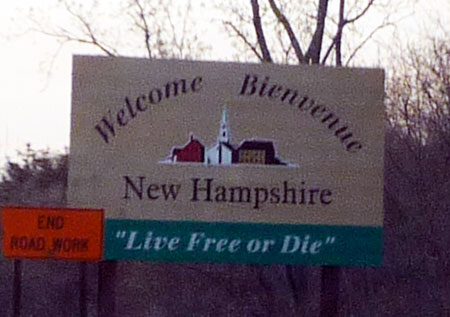 Any OpenNMS users in Maine, Rhode Island, Idaho, Nebraska or either Dakota need some on-site consulting?
I hope the 'canes pending victory over the Bruins won't strain our new relationship. (grin)